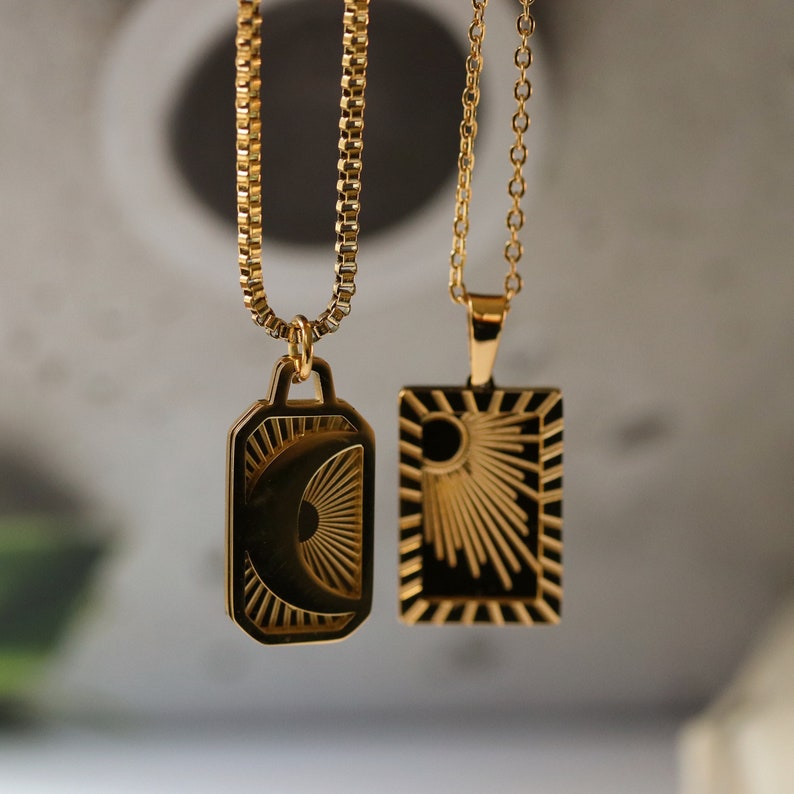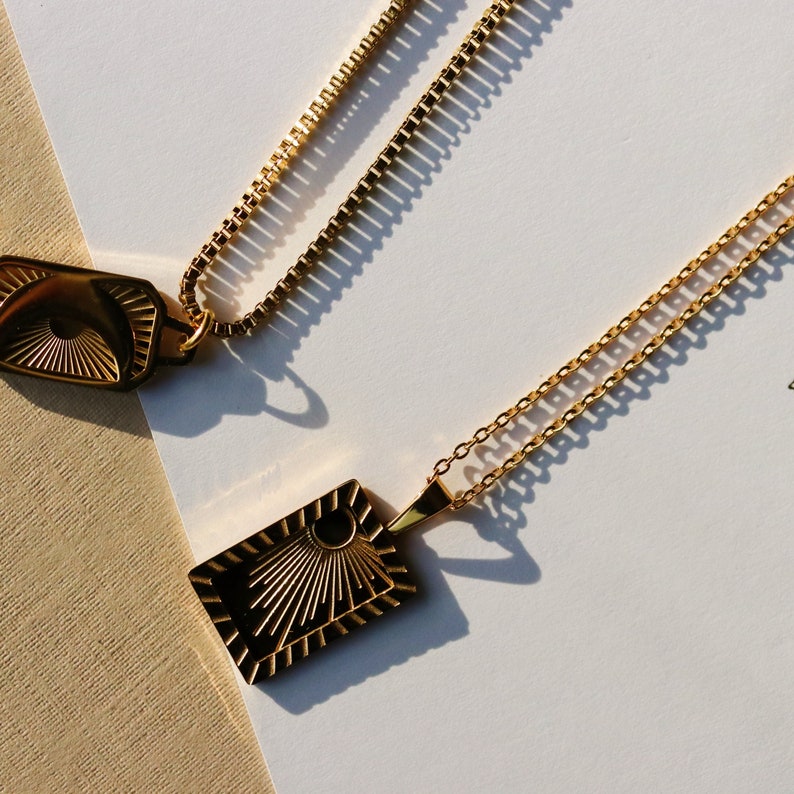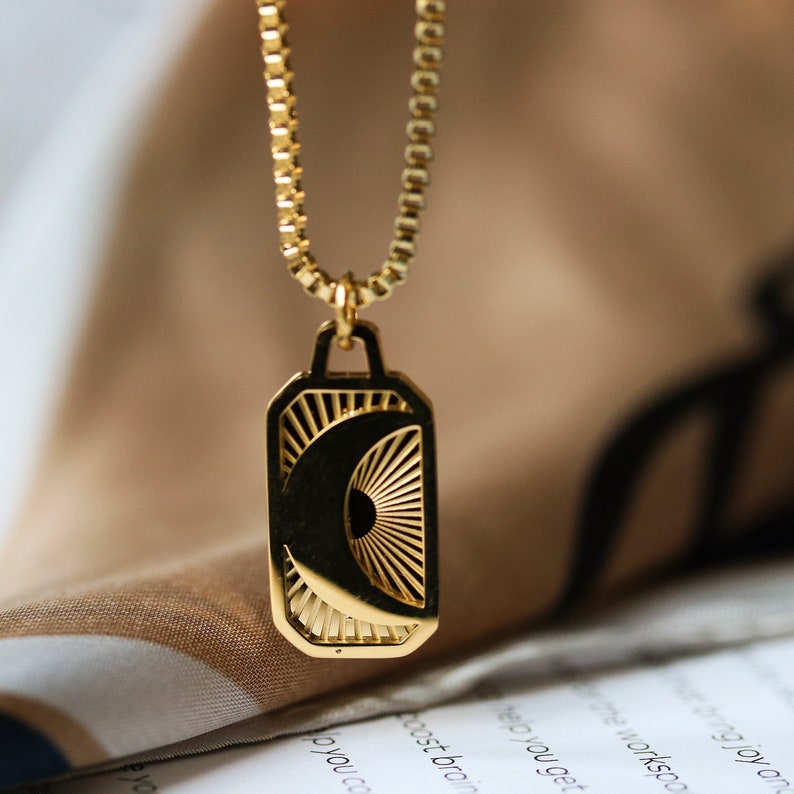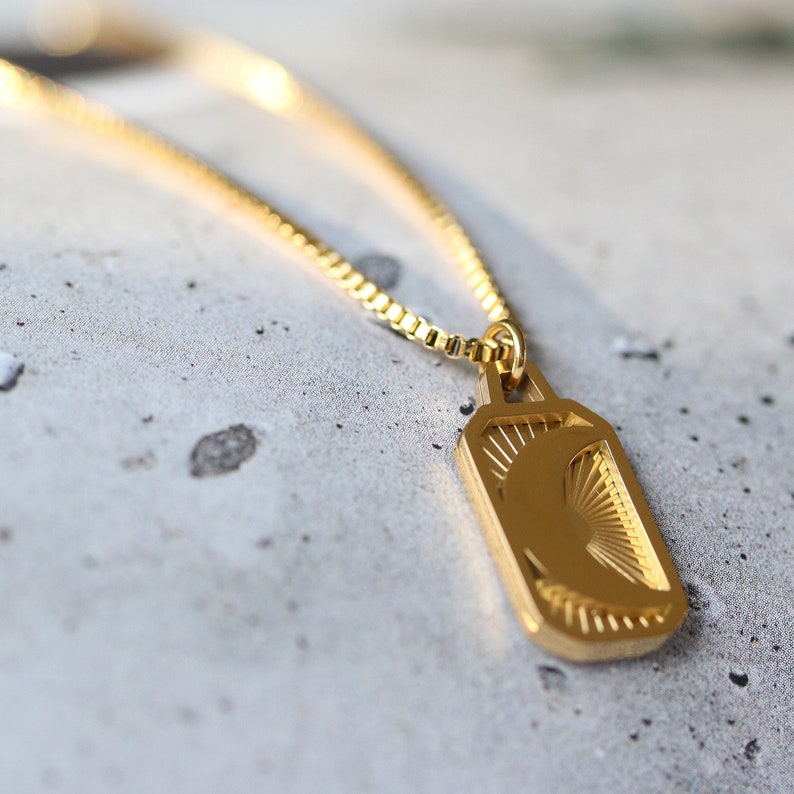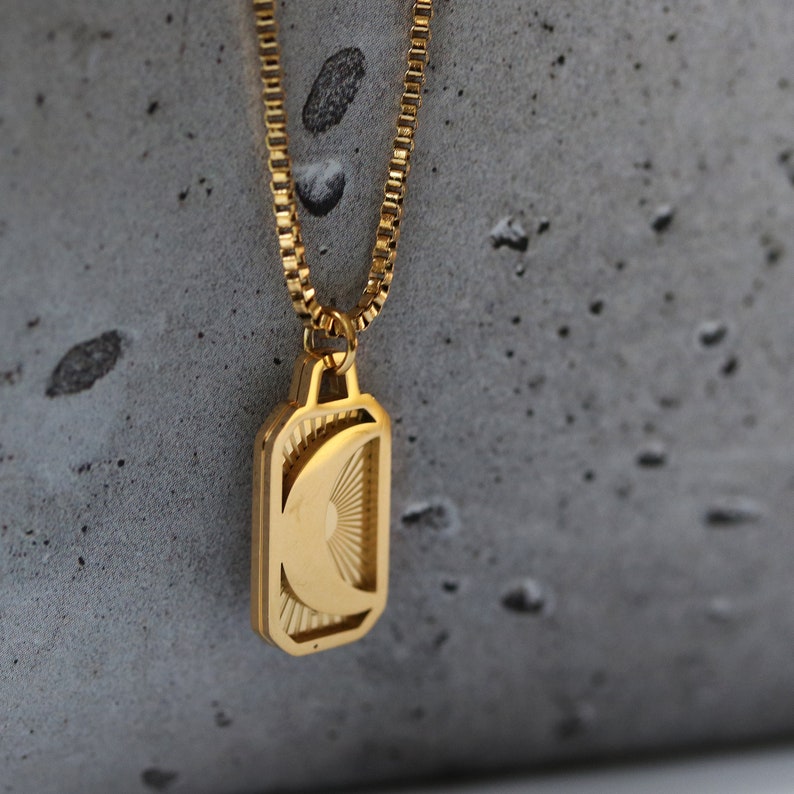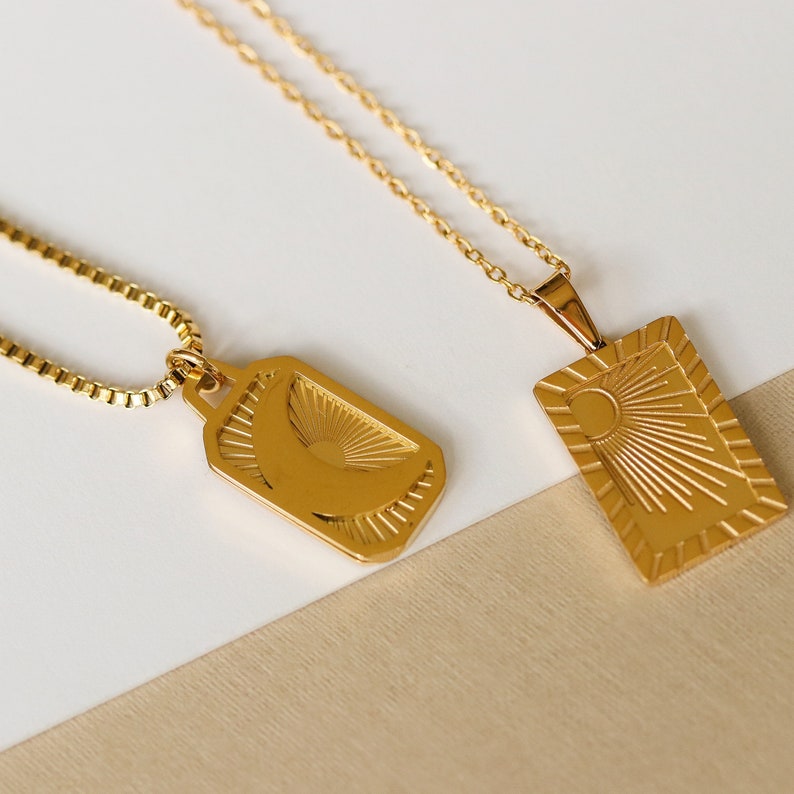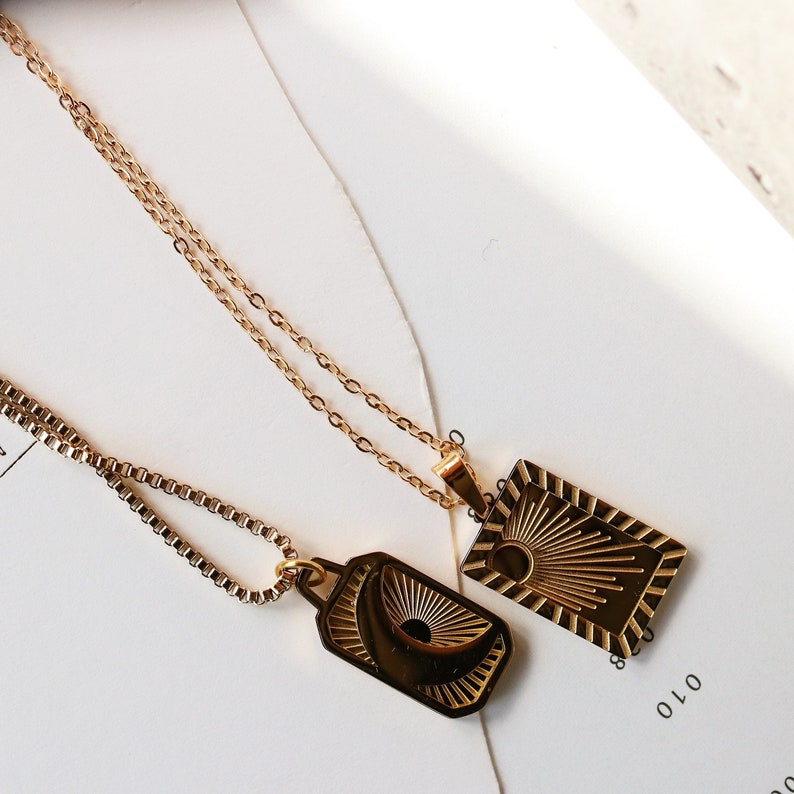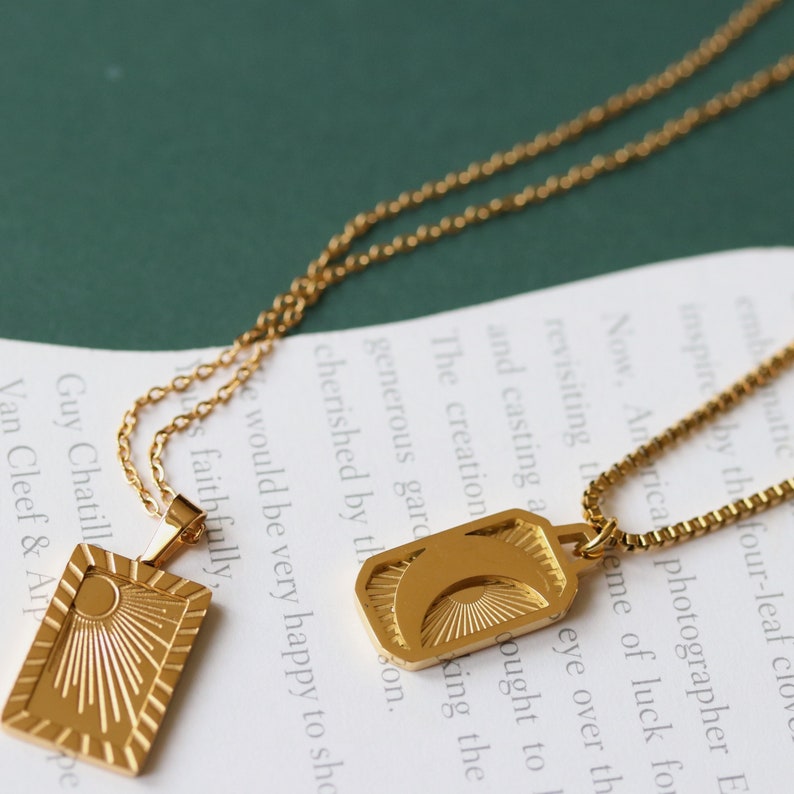 Vintage Gold Sun and Moon Necklace
Delivery

Standard shipping: (7-15 Days)
Express shipping (5-8 Days)

Free Return & Exchange

50% OFF + FREE SHIPPING
Event Perks

Instant 5% cashback upon successful video posting - no waiting for likes!

Stand a chance to receive full cashback based on your video's likes.
Enjoy priority promotion on our official social media, ensuring maximum exposure for your masterpiece!
Gold Sun and Moon Necklace, Titanium Sun Necklace, Rectangle Disc Celestial Pendant, Waterproof Sunshine Necklace,
Crescent Moon Tag Pendant
Birthday Gift/Gift for Her

∙ ∙ ∙ ∙ ∙ K E Y F E A T U R E S ∙ ∙ ∙ ∙ ∙
Make an elegant statement with these beautiful vintage lily oval pendant necklace from our trendy collection.
The long yet fine chain is perfect for cool everyday look or for various other social occasions when you need to dress up.

Chain Length: 16 - 18 Inches
Metal Type: Titanium

∙ ∙ ∙ ∙ ∙ G I F T S ∙ ∙ ∙ ∙ ∙
Each piece is individually wrapped in a branded Shan & Co gift box, ready to be gifted.
We are happy to ship directly to the recipient.

∙ ∙ ∙ ∙ ∙ O U R S T O R Y ∙ ∙ ∙ ∙ ∙
Our brand is Inspired by travel, architecture, art and design. From eye-catching statement pieces to everyday essentials, our jewellery are smart, stylish playful for talented women who want live beautifully. Our mission is to create timeless, personal pieces for your everyday life with affordable price.

∙ ∙ ∙ ∙ ∙ S H I P P I N G ∙ ∙ ∙ ∙ ∙
DOMESTIC (U.K) 3 - 5 business days - Free Postage
INTERNATIONAL 7 - 14 business days
Please note that during high season and sale, delivery times may be affected.

∙ ∙ ∙ ∙ ∙ C O N N E C T W I T H U S ∙ ∙ ∙ ∙ ∙
for new designs updates, sale and giveaways!
Instagram @shanandco

∙ ∙ ∙ ∙ ∙ O U R P R O M I S E T O Y O U ∙ ∙ ∙ ∙ ∙
Our team feel grateful for every single piece of gift you ordered from us. Each piece is made with great care and love.
Within 30 days of your purchase, if you notice any manufacturing defect in your piece, we will gladly repair your jewelry at no extra cost.