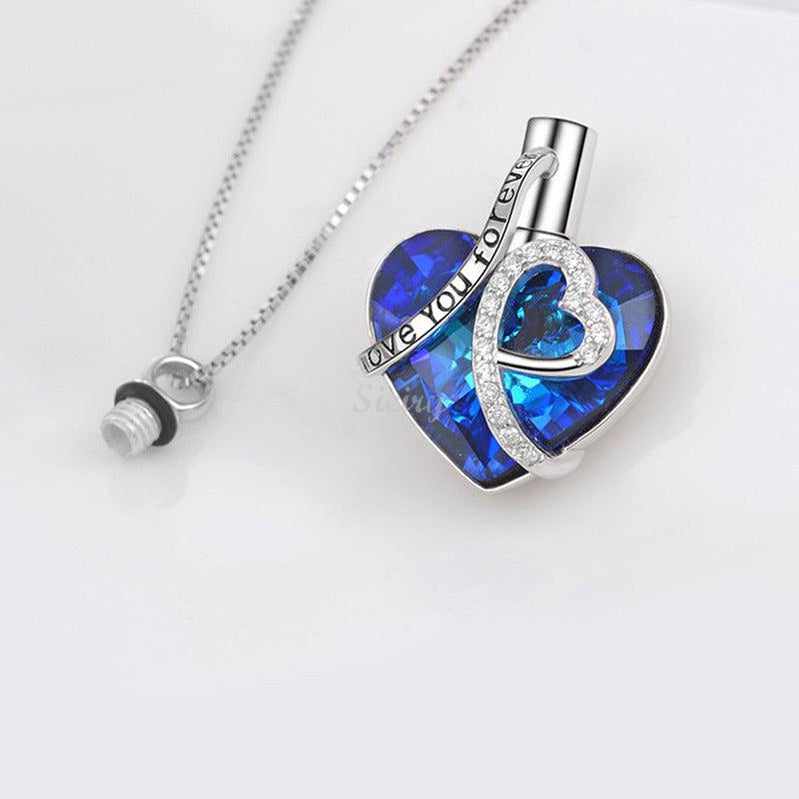 Heart-Shaped Crystal Urn Necklace
Delivery

Standard shipping: (7-15 Days)
Express shipping (5-8 Days)

Free Return & Exchange

50% OFF + FREE SHIPPING
Event Perks

Instant 5% cashback upon successful video posting - no waiting for likes!

Stand a chance to receive full cashback based on your video's likes.
Enjoy priority promotion on our official social media, ensuring maximum exposure for your masterpiece!
❤ FOREVER MEMORY - I LOVE YOU FOREVER ❤ Although you are parted forever, the memories will be always in your heart, the love will accompany each other forever.

❤ SPECIFICATION ❤Express your thoughts on your dear one with these heart-shaped crystal urn necklaces.Pendant circumference: 21cm-50cm, extension chain: 10cm or less, unit weight: 0.02kg.

❤ SPECIAL GIFTS  ❤ The heart of ocean crystal pendant engraved " I love you forever ", and the little cylinder on the pendant has space to put the ashes in. Comes with a pin and funnel, help you put ashes in easily. Perfect gifts for him / her who lost their love, maybe their family, their friends, their pet, dog, cat, etc.