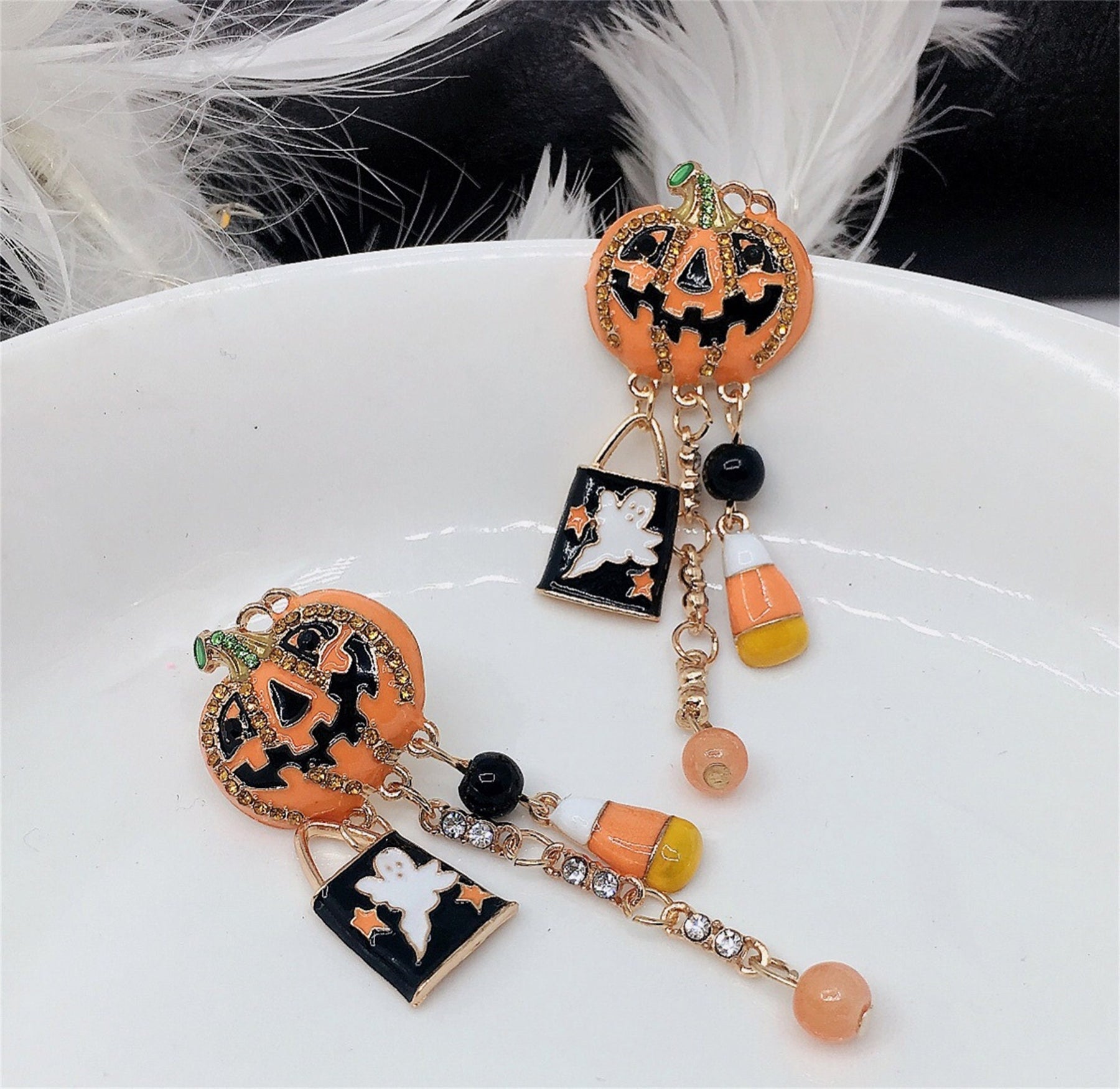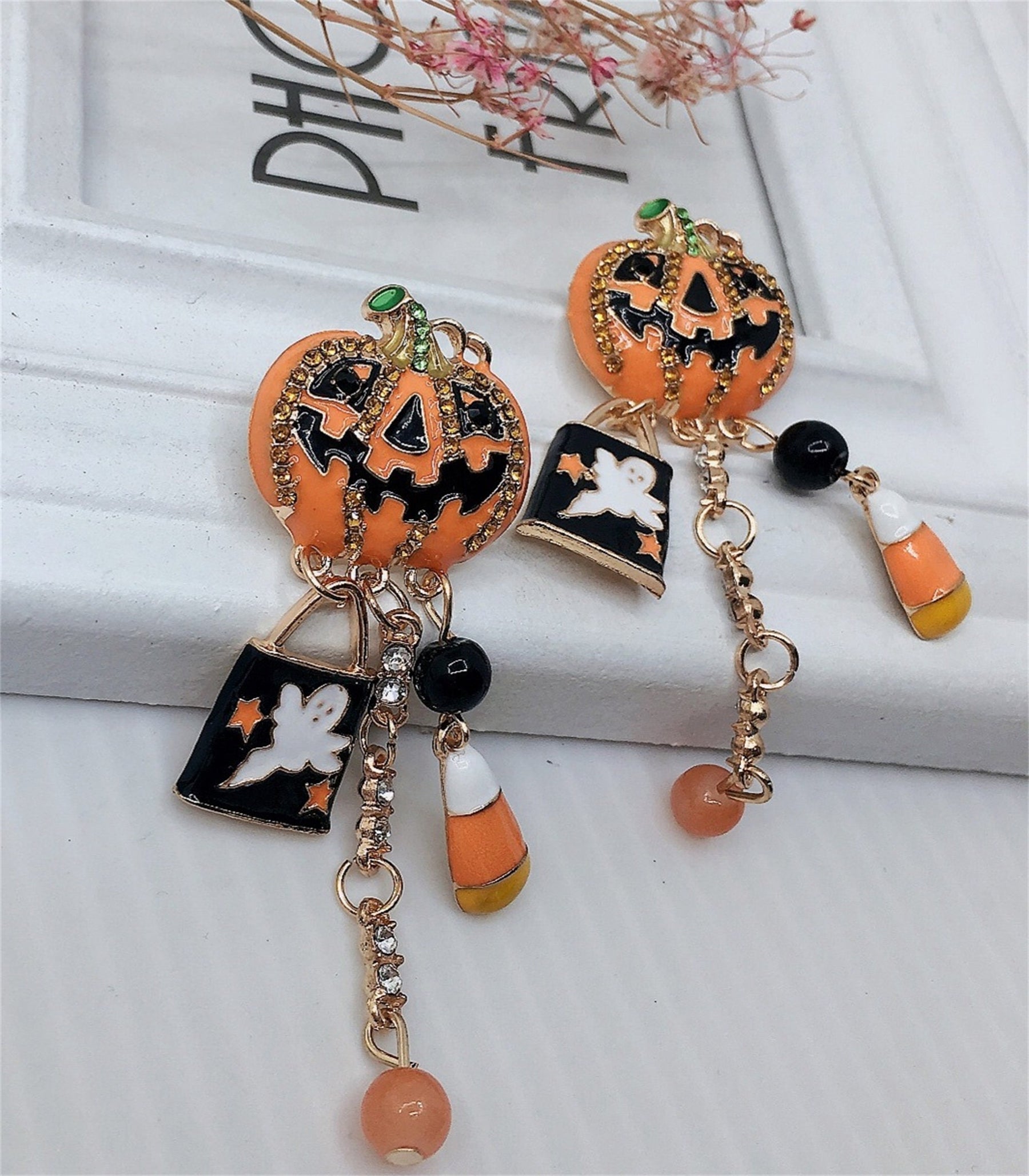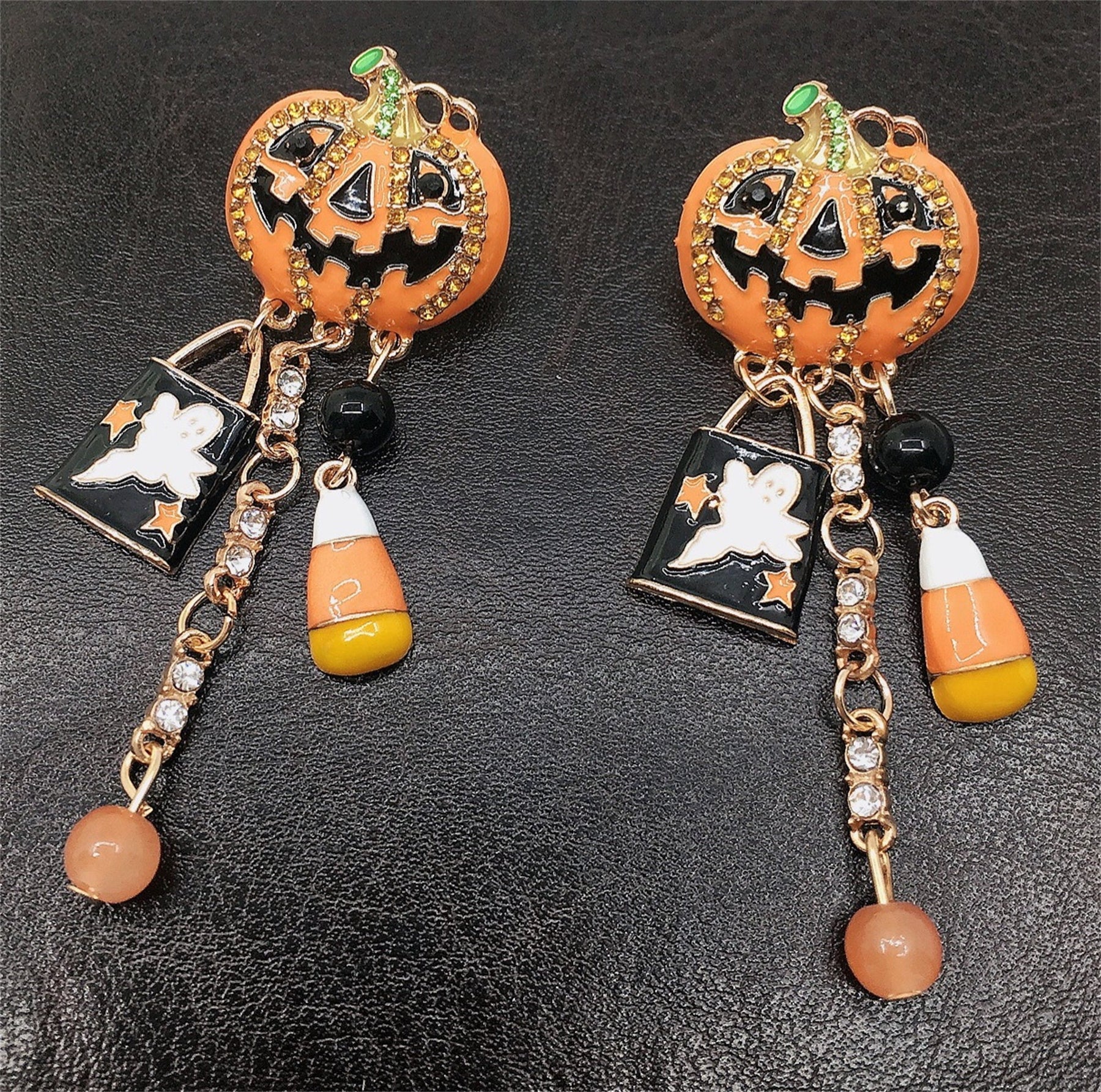 Holiday ghost pumpkin earring studs
Delivery

Standard shipping: (7-15 Days)
Express shipping (5-8 Days)

Free Return & Exchange

50% OFF + FREE SHIPPING
Event Perks

Instant 5% cashback upon successful video posting - no waiting for likes!

Stand a chance to receive full cashback based on your video's likes.
Enjoy priority promotion on our official social media, ensuring maximum exposure for your masterpiece!
Add a touch of festive charm to your Halloween ensemble with our captivating Halloween Gold Pumpkin Dangle Earrings.
These delightful earrings feature intricately crafted pumpkin designs, capturing the spirit of the season with their whimsical and playful appeal.
Made with attention to detail, the gold finish adds a touch of elegance to the overall design. Whether you're attending a Halloween party, trick-or-treating, or simply embracing the festive atmosphere, these earrings are the perfect accessory to showcase your Halloween spirit. With their lightweight and comfortable dangle style, they are suitable for all-day wear.
Let our Halloween Gold Pumpkin Dangle Earrings be a delightful addition to your Halloween jewelry collection, celebrating the magic and enchantment of the season in style.
----------- DESCRIPTIONS -----------
*Sold in Pairs
- Size(Length): 7.2cm x 2.4cm
- Color: Orange, Gold
- Materials: Alloy