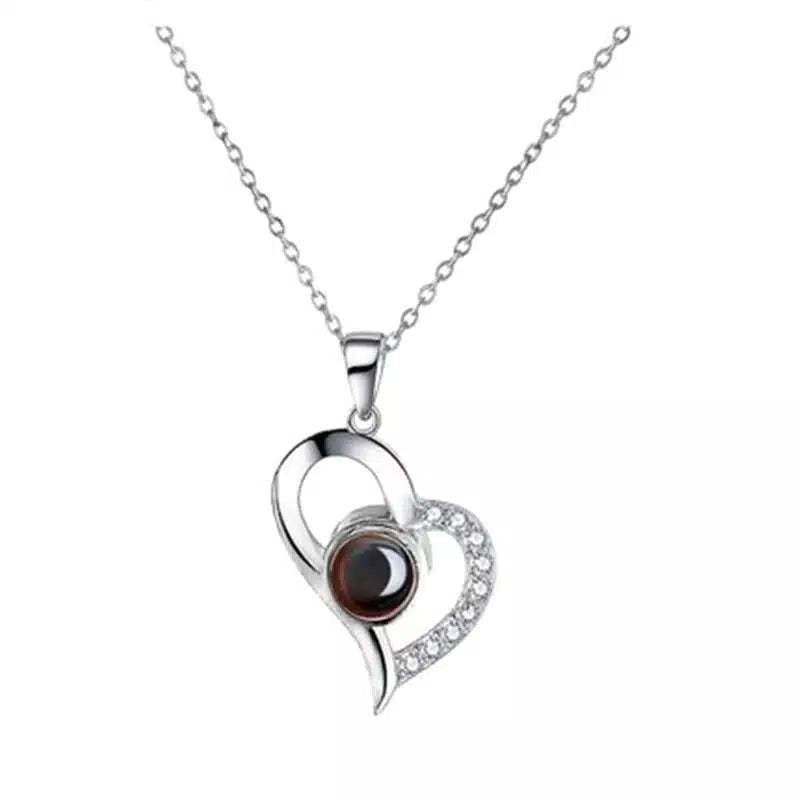 100 Languages Love Pendant | Heart Shaped
Delivery

Standard shipping: (7-15 Days)
Express shipping (5-8 Days)

Free Return & Exchange

50% OFF + FREE SHIPPING
Event Perks

Instant 5% cashback upon successful video posting - no waiting for likes!

Stand a chance to receive full cashback based on your video's likes.
Enjoy priority promotion on our official social media, ensuring maximum exposure for your masterpiece!
The Eclipse Original necklace - a beautiful. high-quality Valentine's Day gift. Delight your loved one with its stunning pendant and timeless design.
Both the rose gold and silver necklaces are stunning. high-quality pieces with a special feature. When a light is shone through the pendant. it projects "love" in 100 languages. The perfect gift for any occasion.