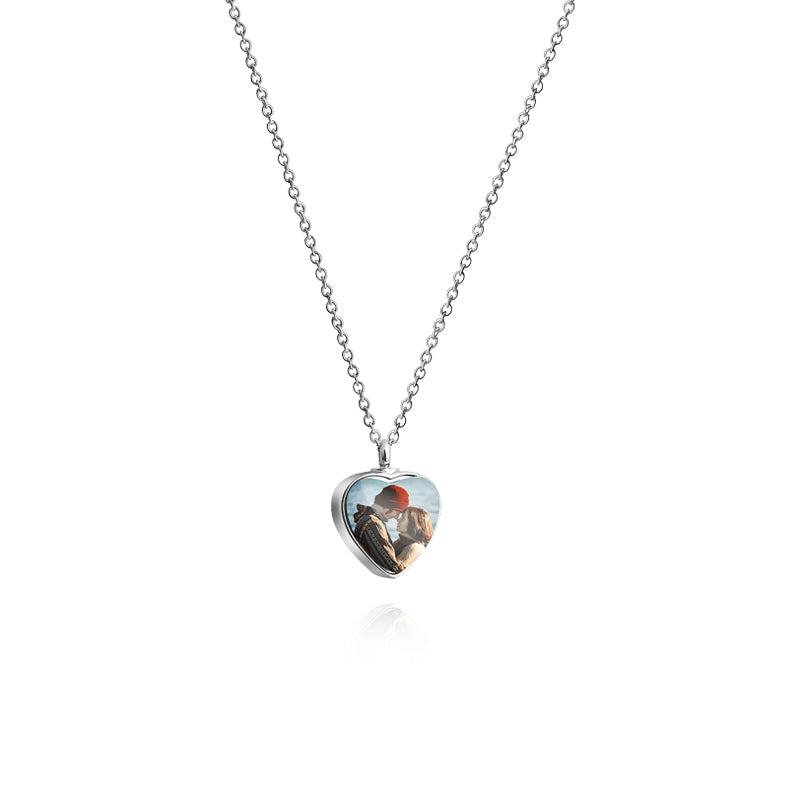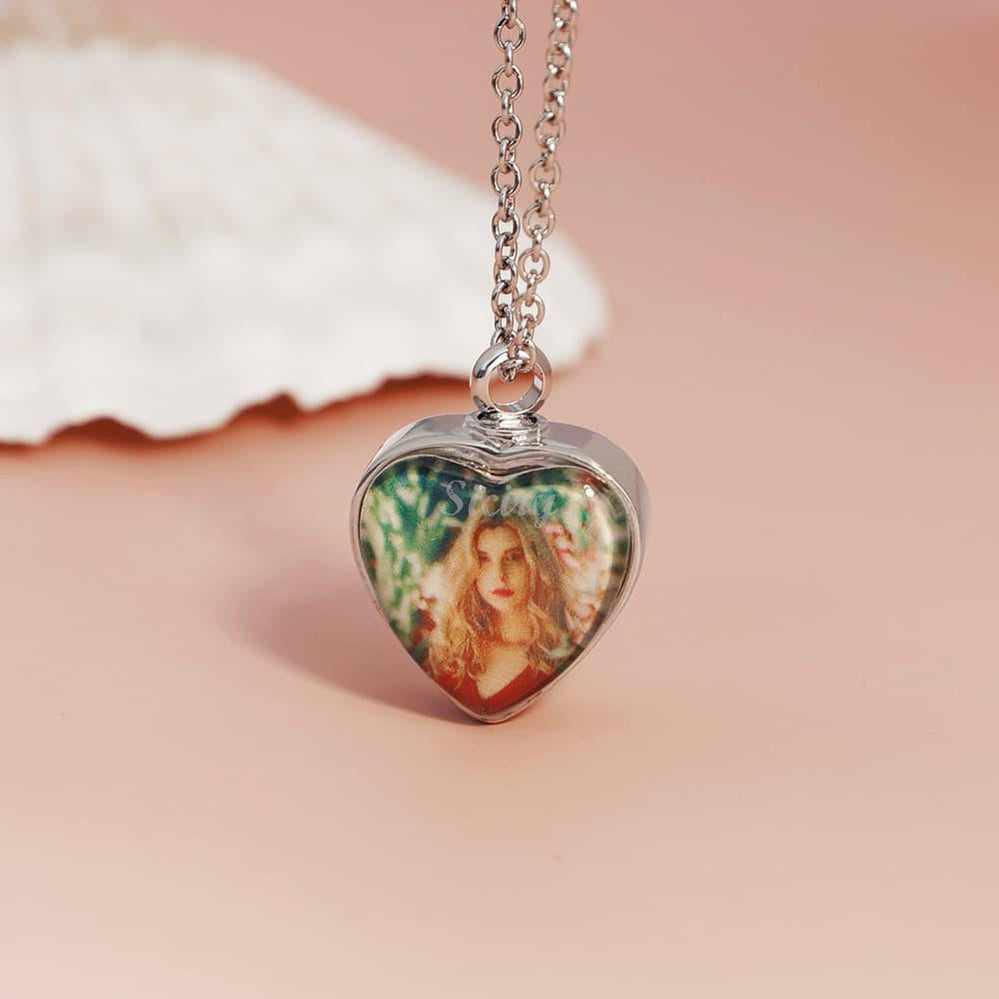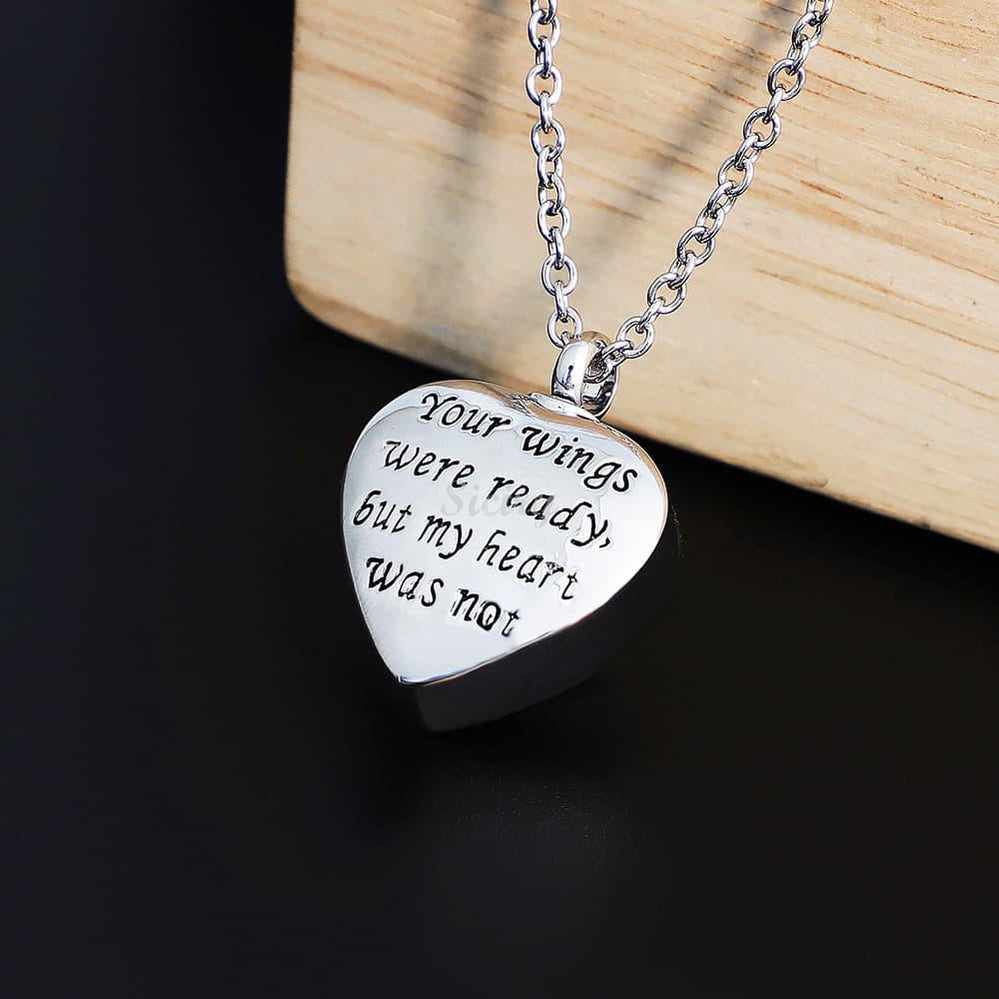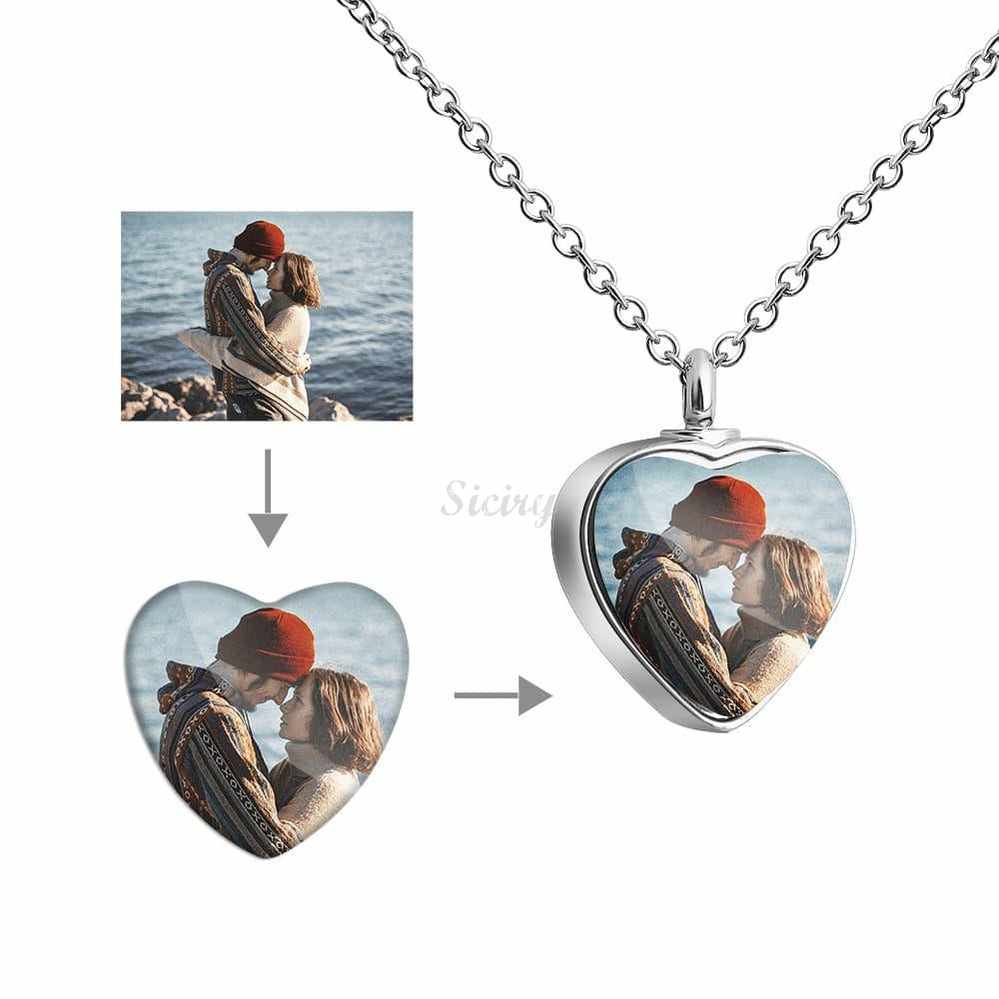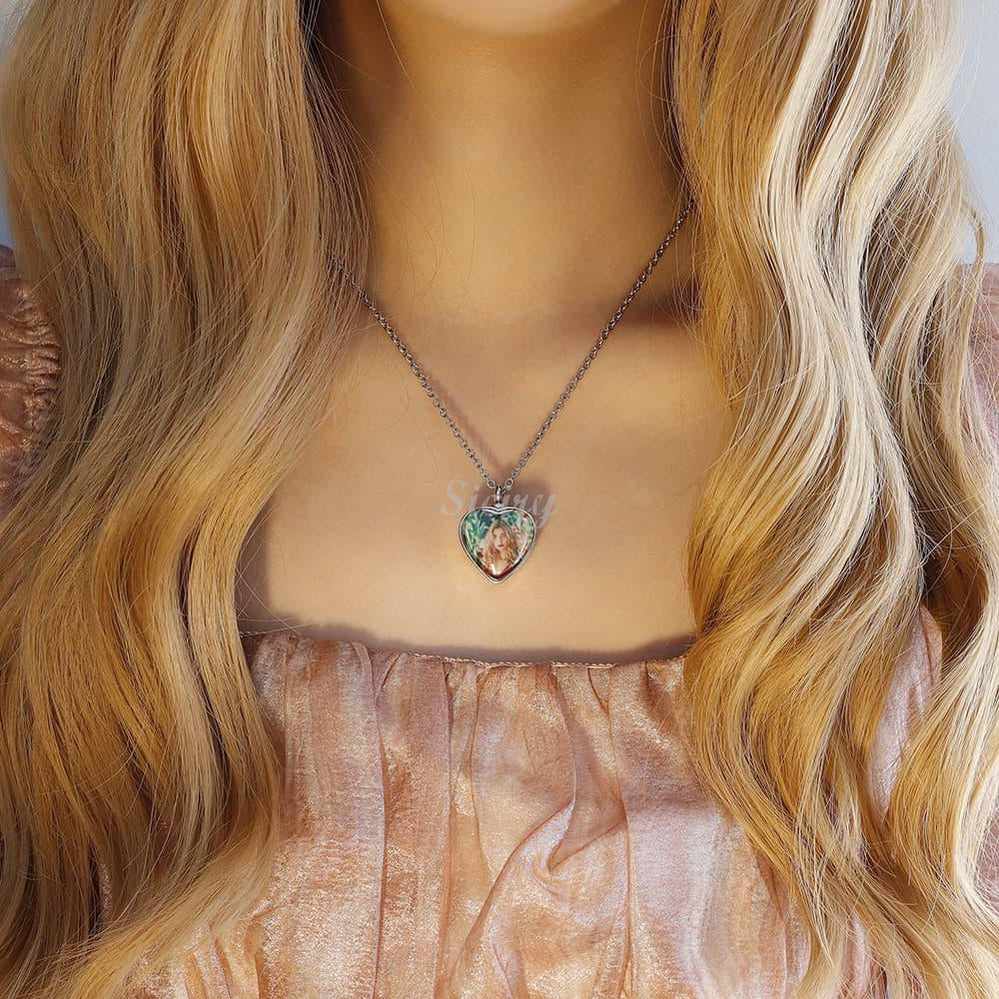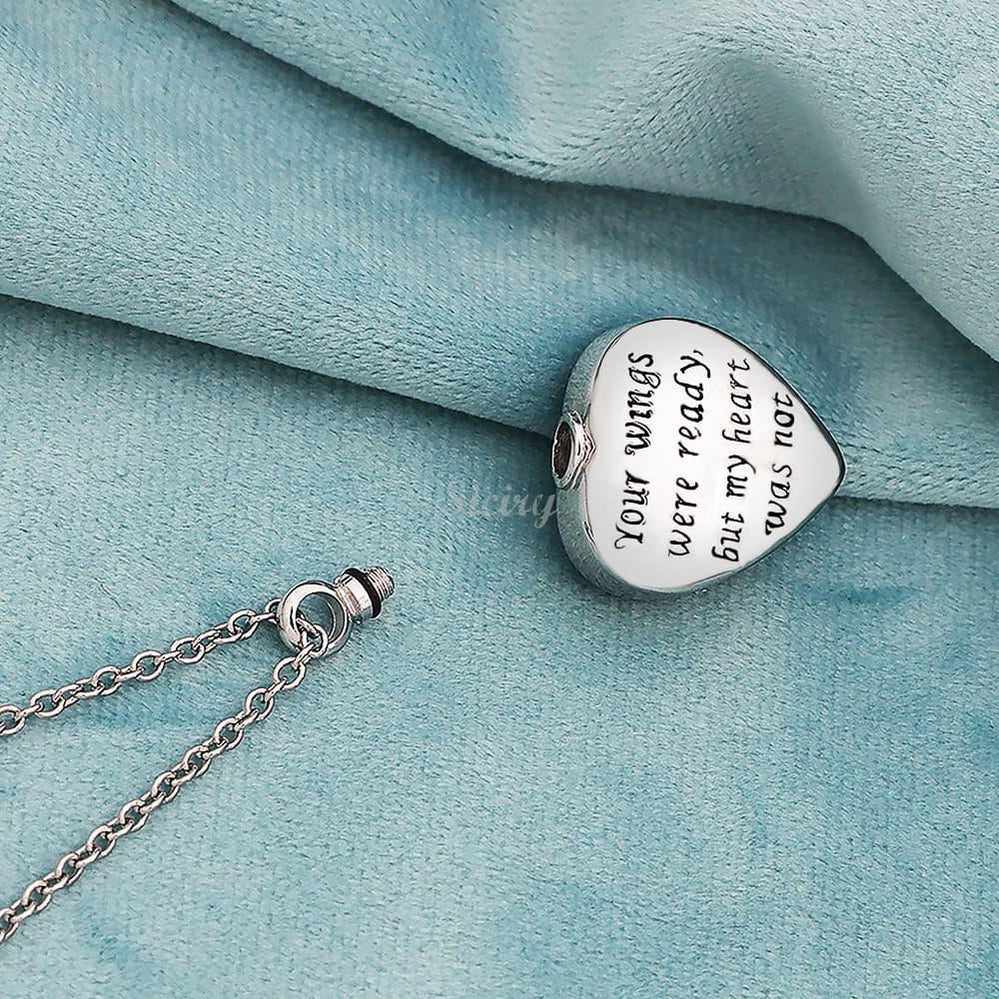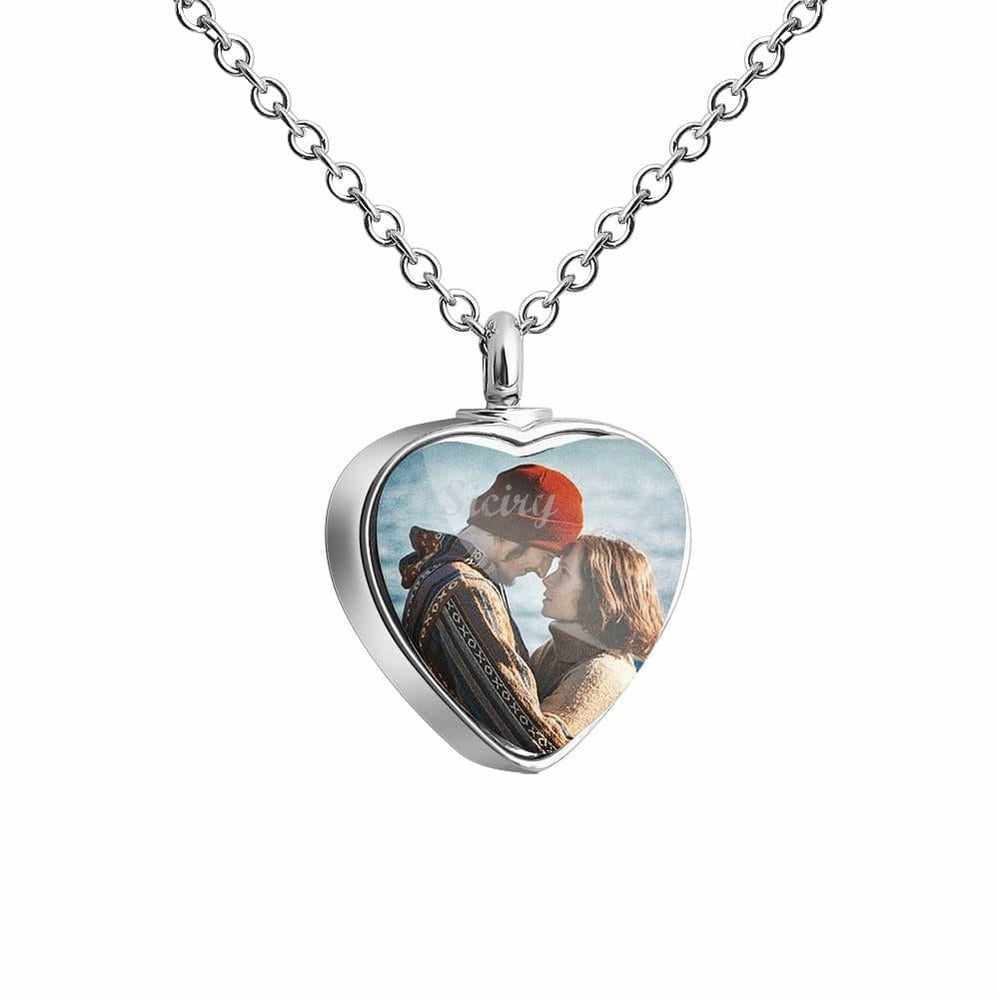 A Piece Of My Heart Lives In Heaven-Souvenir/Custom Photo Urn Pendant
Delivery

Standard shipping: (7-15 Days)
Express shipping (5-8 Days)

Free Return & Exchange

50% OFF + FREE SHIPPING
Event Perks

Instant 5% cashback upon successful video posting - no waiting for likes!

Stand a chance to receive full cashback based on your video's likes.
Enjoy priority promotion on our official social media, ensuring maximum exposure for your masterpiece!
What

 

will

 

happen if

 

I

 

don't

 

get my order on time?
If you didn't get your order before 12/23, we are here to help and answer any questions you might have via contact@siciry.com.
This customizable cremation ash urn necklace is made from stainless steel. Stainless steel is durable, sleek, and hypoallergenic.
The sturdy chain measures 28" and the lobster clasp fits through the other chain links if you would like to wear it shorter. This double-sided locket urn necklace can be easily filled at home or the funeral home and does not require shipping of the ashes.
The heart pendant fits approximately 1/8 tsp of ash when packed. Your purchase includes the adhesived pendant, chain, metal funnel/pin and plastic scoop for packing or removing ashes, custom engraving, and a heart-shaped template that makes it super easy to cut your photo. The heart pendant measures just over 1" across and 1" tall (not including the screw/bail/jump ring).
After adding ashes, sand, dried funeral flowers, etc., simply screw the top in place. This necklace seals well and has a rubber gasket on the screw, but for added security we recommend adding a drop or two of superglue to the threading once you've added your inclusions.
For your convenience, you have the option to purchase a single-use tube of superglue via the drop-down menu. Upgrade your engraving via the drop-down menu by adding a custom signature, handwriting sample, or fingerprint.