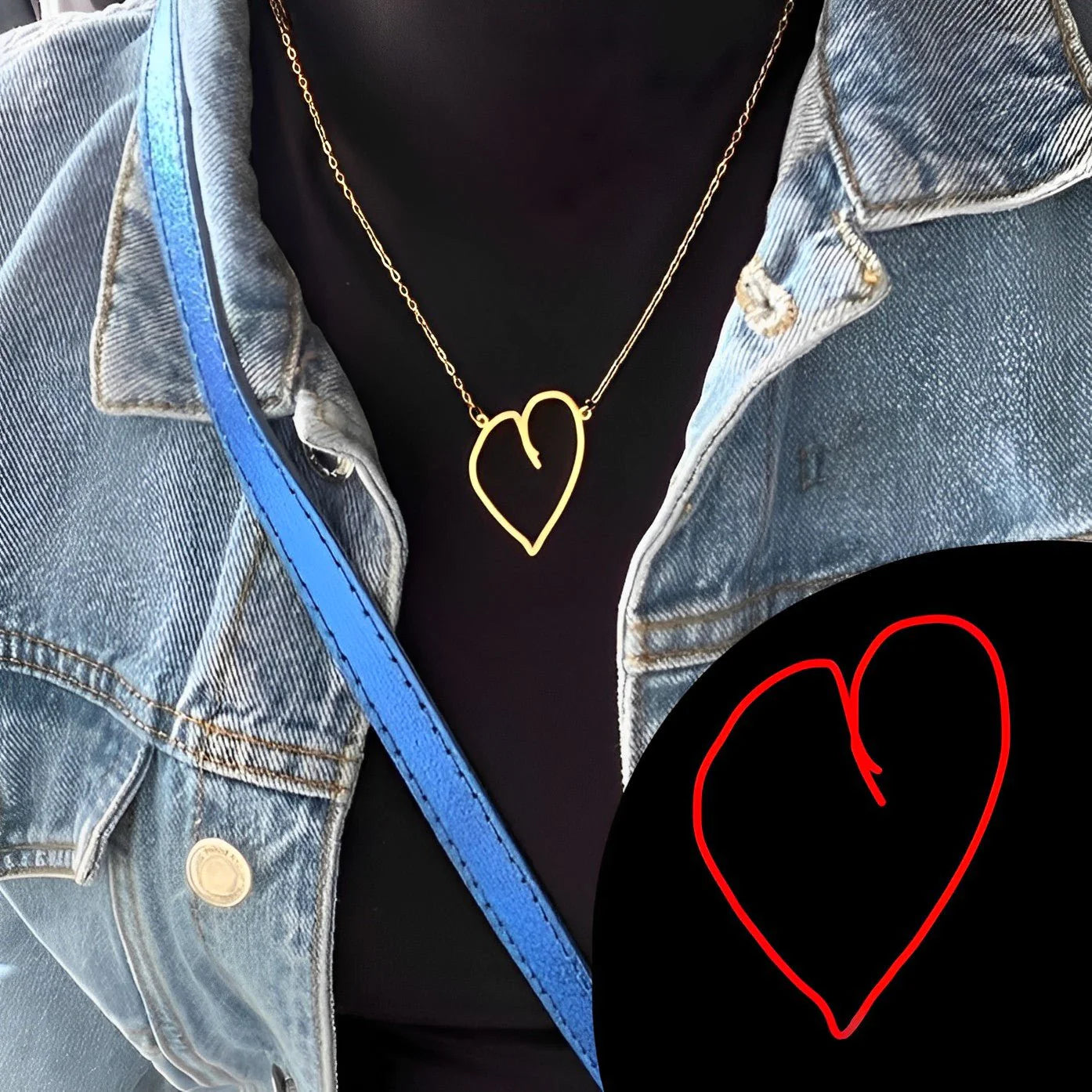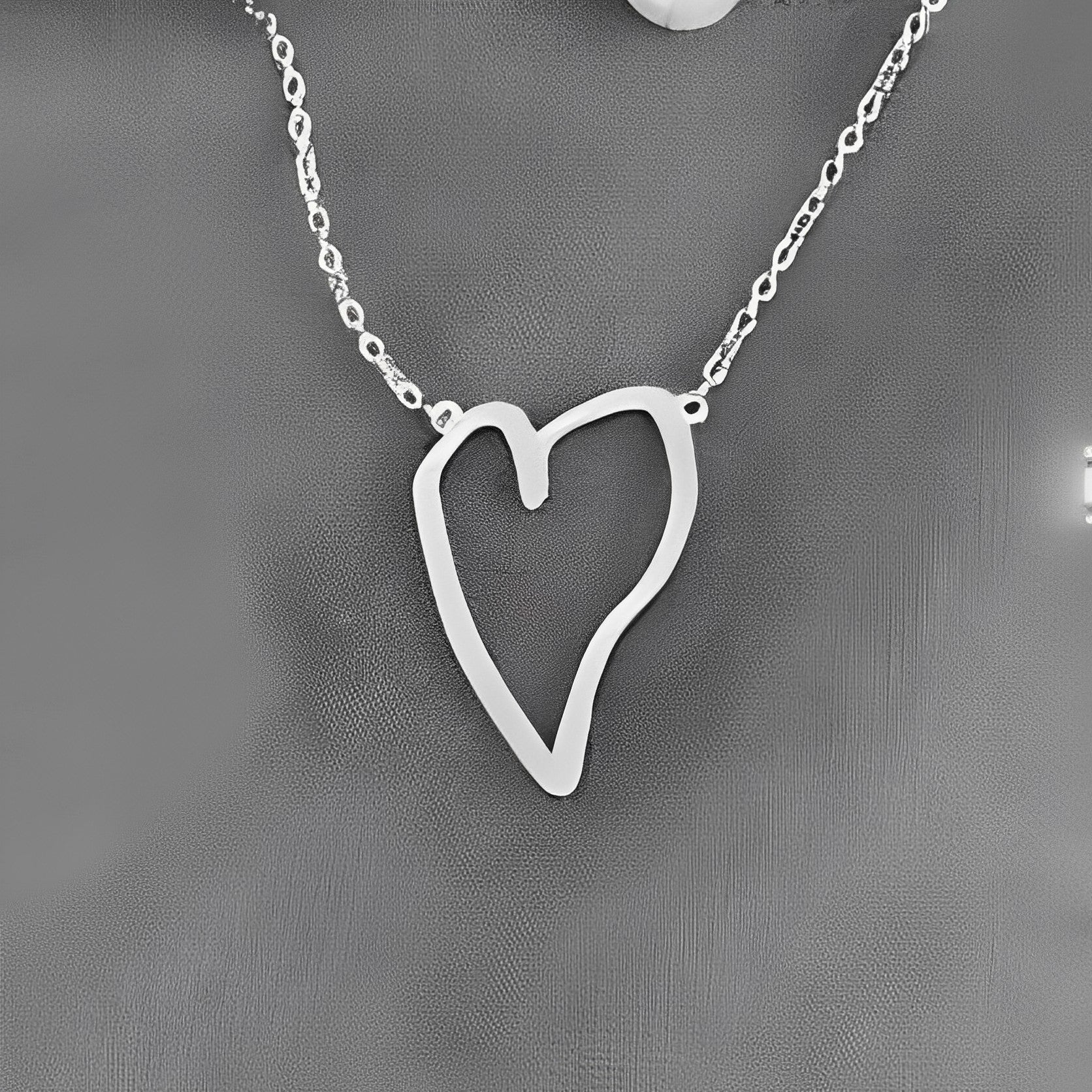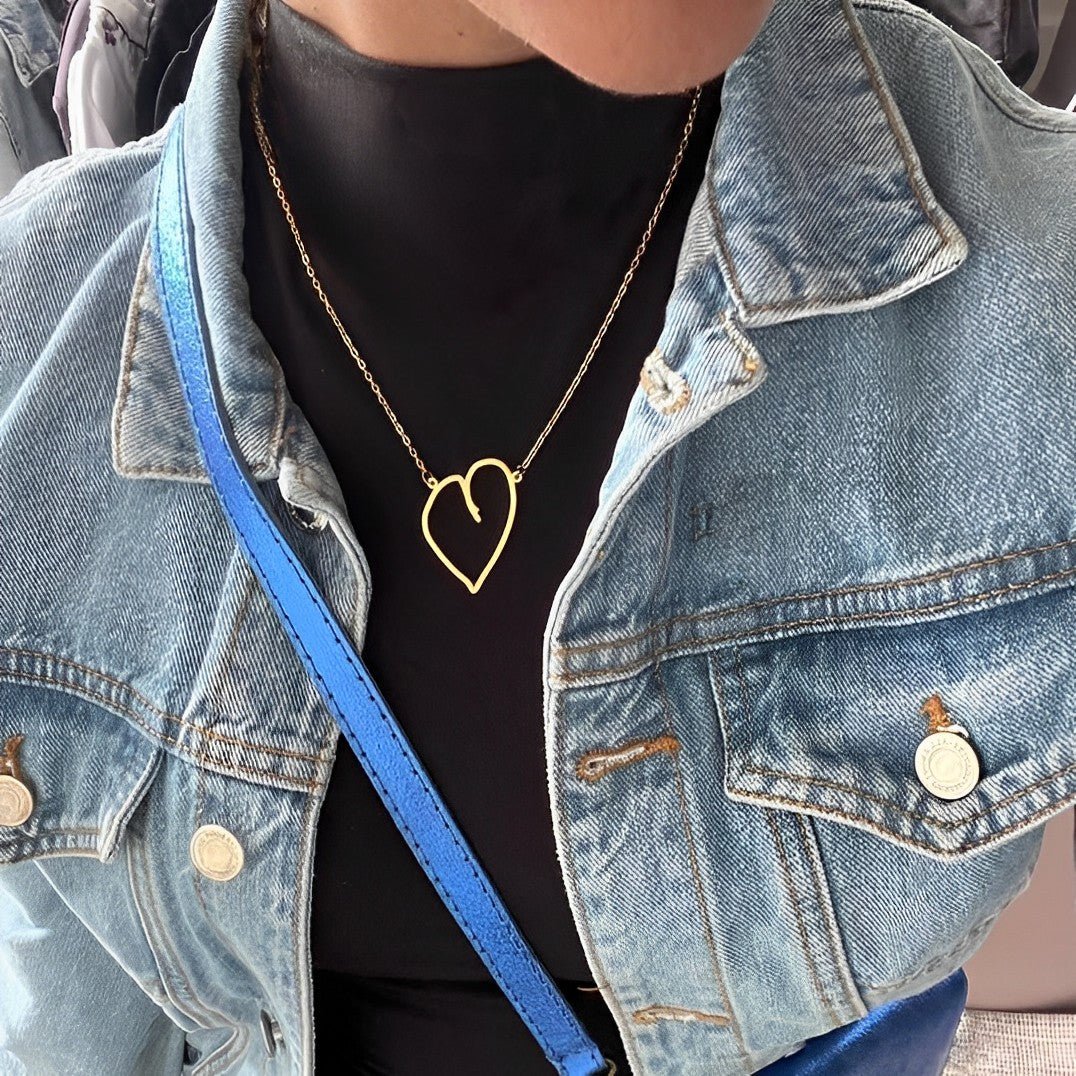 Heart Necklace Own Drawing
Delivery

Standard shipping: (7-15 Days)
Express shipping (5-8 Days)

Free Return & Exchange

50% OFF + FREE SHIPPING
Event Perks

Instant 5% cashback upon successful video posting - no waiting for likes!

Stand a chance to receive full cashback based on your video's likes.
Enjoy priority promotion on our official social media, ensuring maximum exposure for your masterpiece!
The perfect gift for her

Discover our Personalizable Heart Necklace - a unique piece of jewelry that transforms your self-drawn heart into a beautiful necklace.
Does the necklace discolour?
All our chains are made of stainless steel with a coting over it. The chain does not discolor and will not leave streaks.
How do I personalize the necklace?
Step 1. Draw a heart. This can be done online with, for example, Snapchat or paint. It is also possible to upload a photo of a heart drawn with pen.
Step 2. Upload the photo. Click on the 'Add photo' button and click on your photo.
Step 3. Choose the desired color and length of the necklace and add your artwork to your shopping cart. Then go through the payment process, and then we will get started!
What is the shipping region and delivery time?
Wij maken onze kettingen met veel zorg en doen ons best om de ketting zo snel mogelijk te leveren.
De ketting wordt speciaal gemaakt voor jou, daardoor is de verzendtijd wat langer dan bij standaard sieraden. Gemiddeld heb jij je ketting al binnen 7 day om.