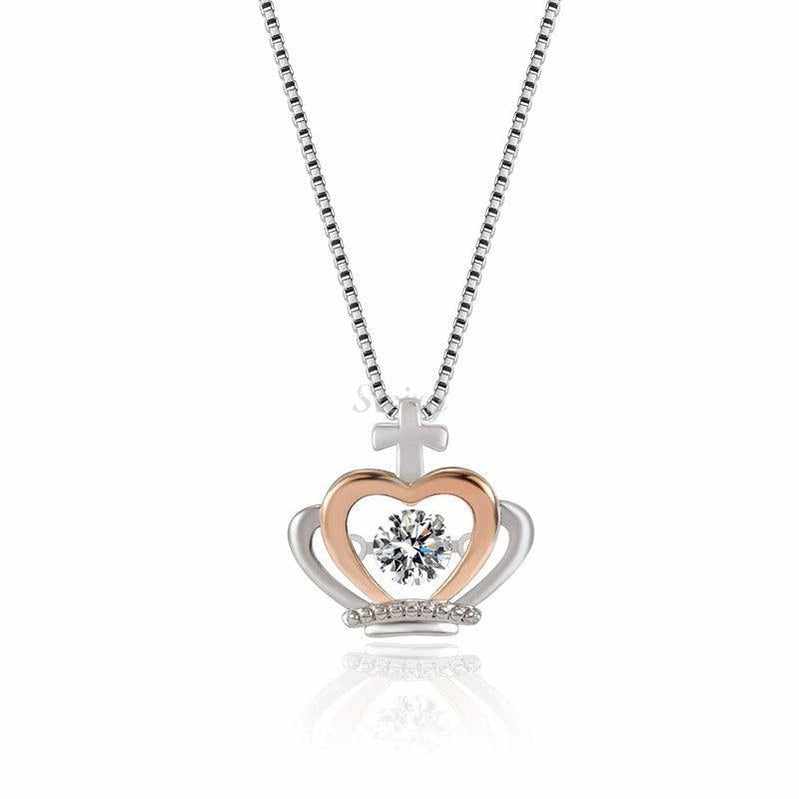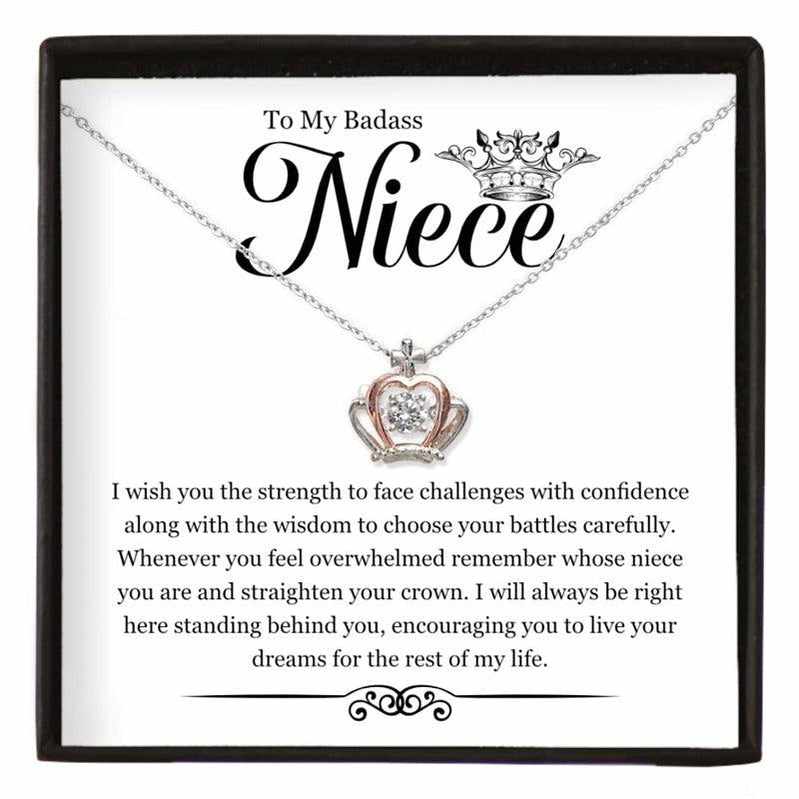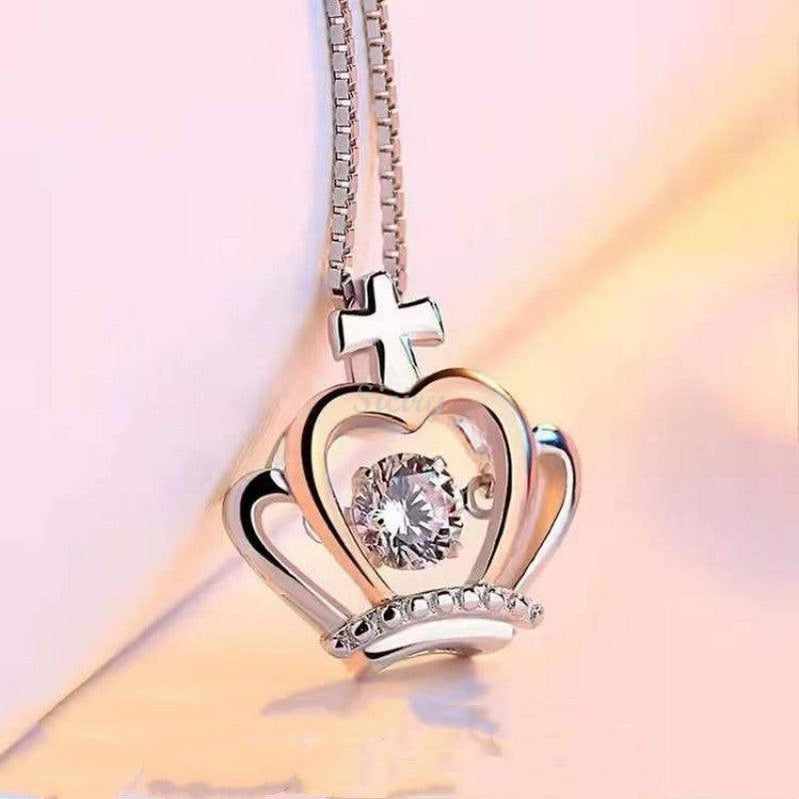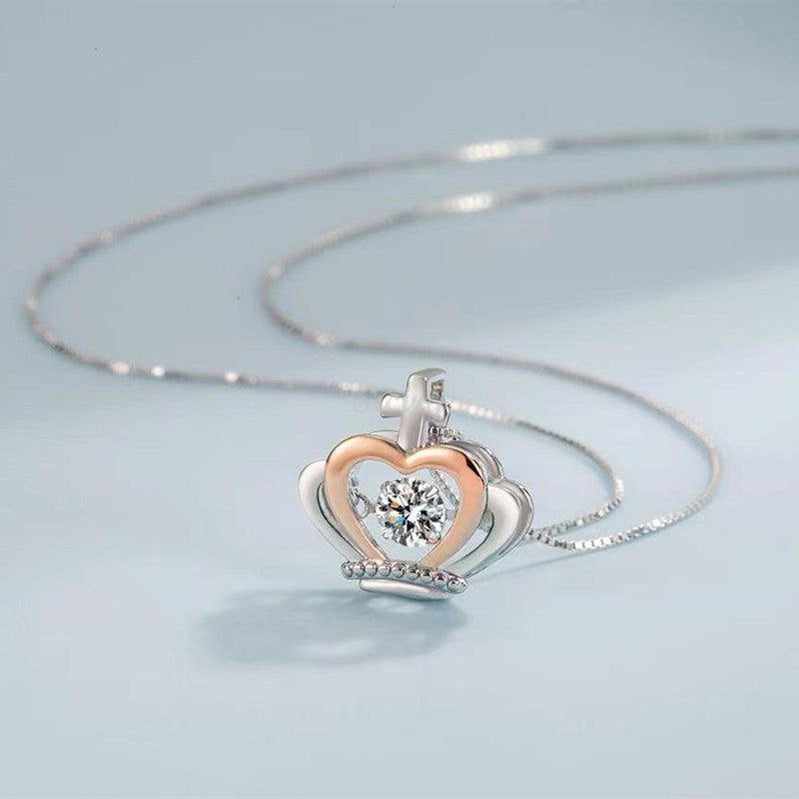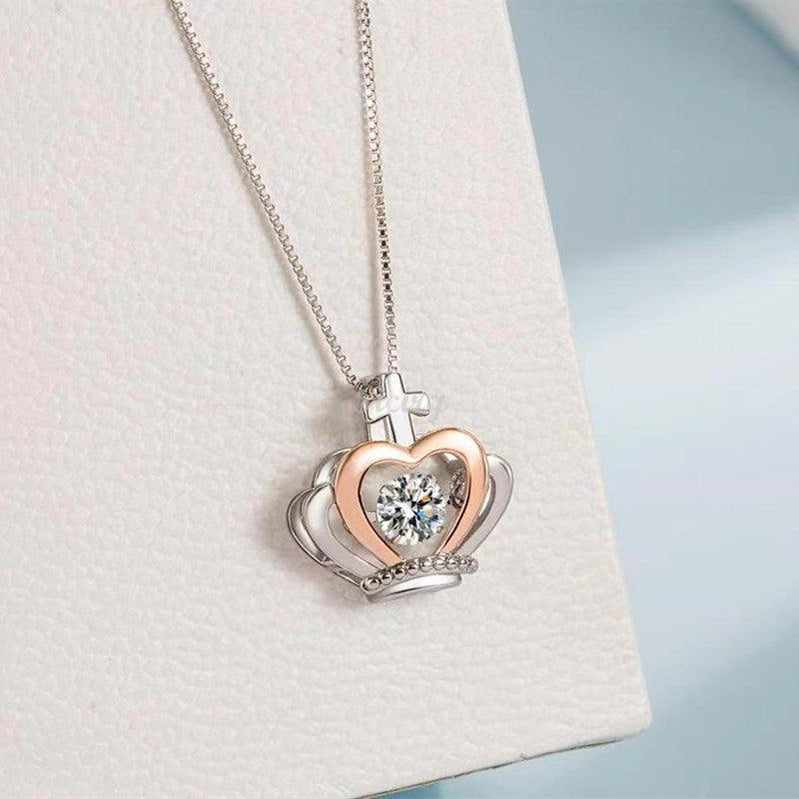 To My Niece- Luxe Crown Necklace Gift Set
Delivery

Standard shipping: (7-15 Days)
Express shipping (5-8 Days)

Free Return & Exchange

50% OFF + FREE SHIPPING
Event Perks

Instant 5% cashback upon successful video posting - no waiting for likes!

Stand a chance to receive full cashback based on your video's likes.
Enjoy priority promotion on our official social media, ensuring maximum exposure for your masterpiece!
This hot new gift is selling out fast!
Sterling Silver Gold Plated Crown Necklace:
Put a smile on your Niece's face on her birthday, graduation day or on any special occasion with this crystal necklace with genuine Cubic Zirconia; it features a glimmering cubic zirconia center so she can shine!
Express Your Heartfelt Love & Support: "I wish you the strength to face challenges with confidence along with the wisdom to choose your battles carefully. Whenever you feel overwhelmed remember whose niece you are and straighten that crown. I will always be right here standing behind you, encouraging you to live your dreams for the rest of my life."

Present For an Important Day; Perfect necklace gift for Birthday, Graduation, Mother's Day, Christmas, niece moving away from home or any special days in your life. A great gift for niece from aunt, it's a special way to remind how much I love my niece