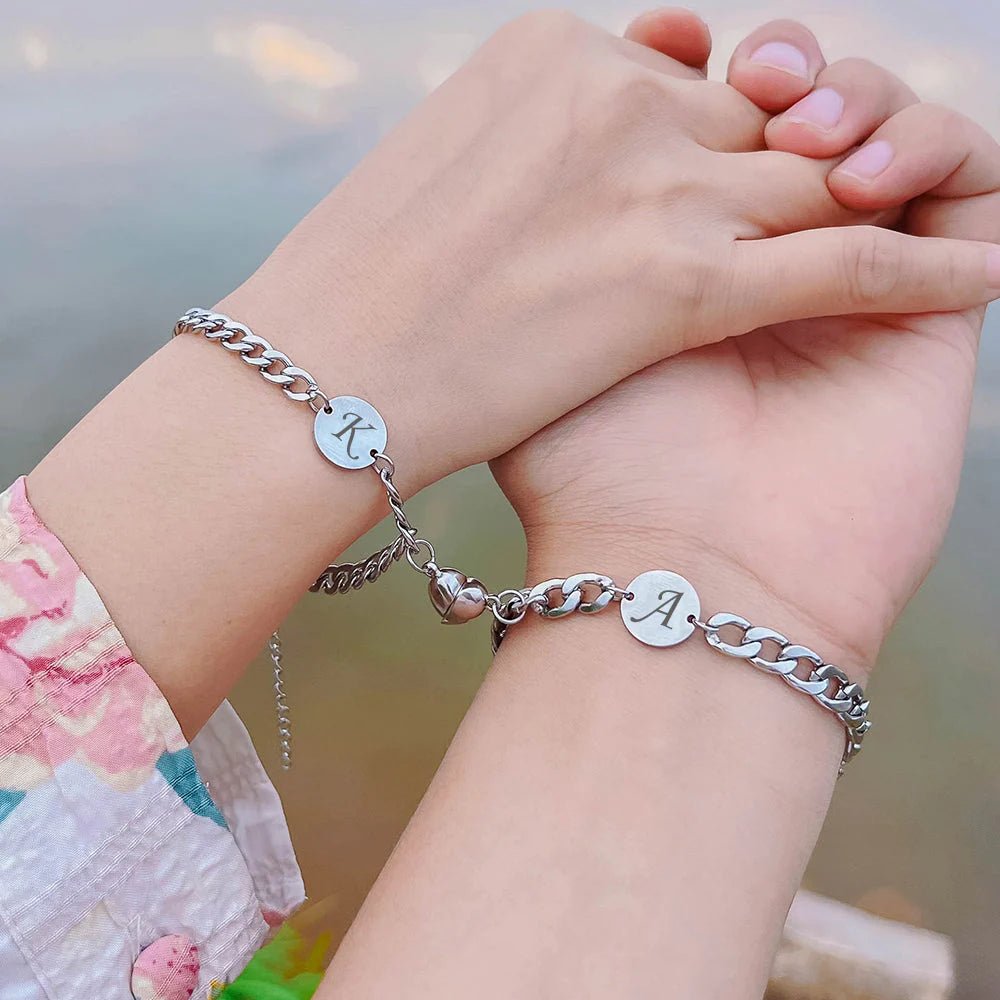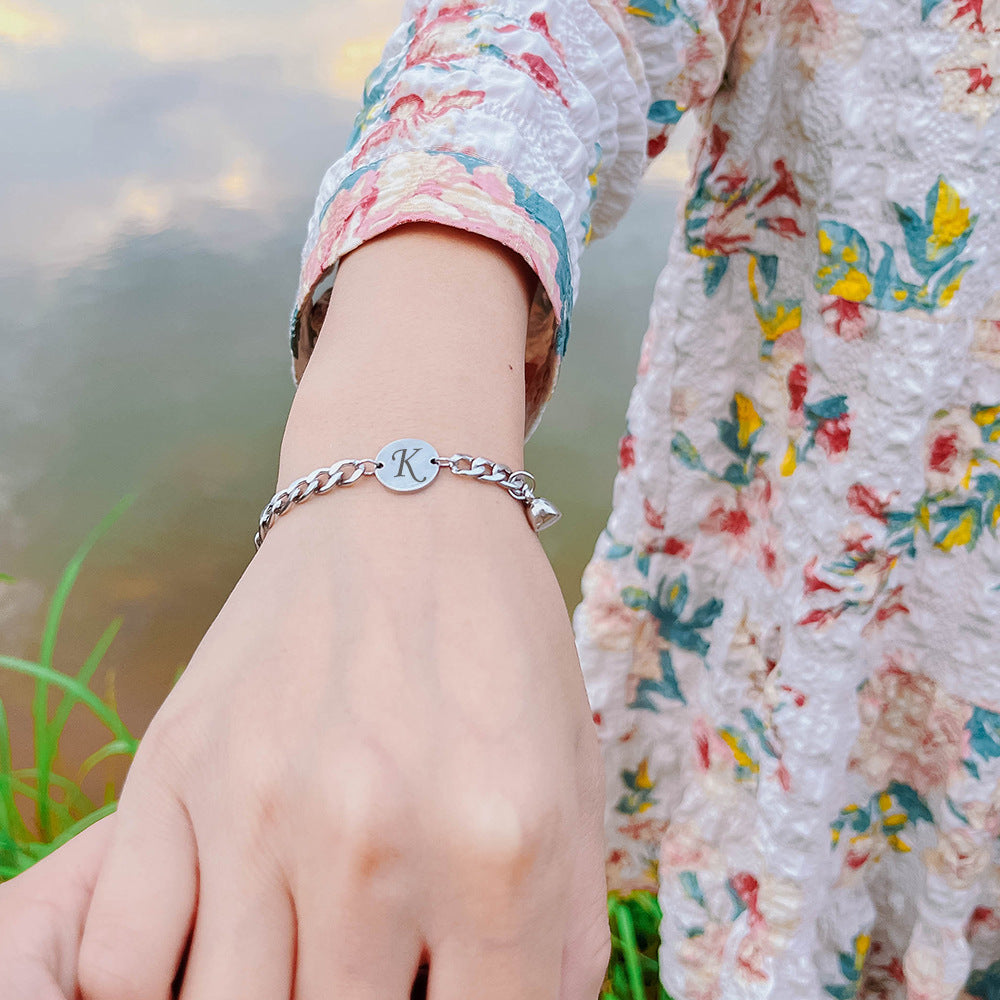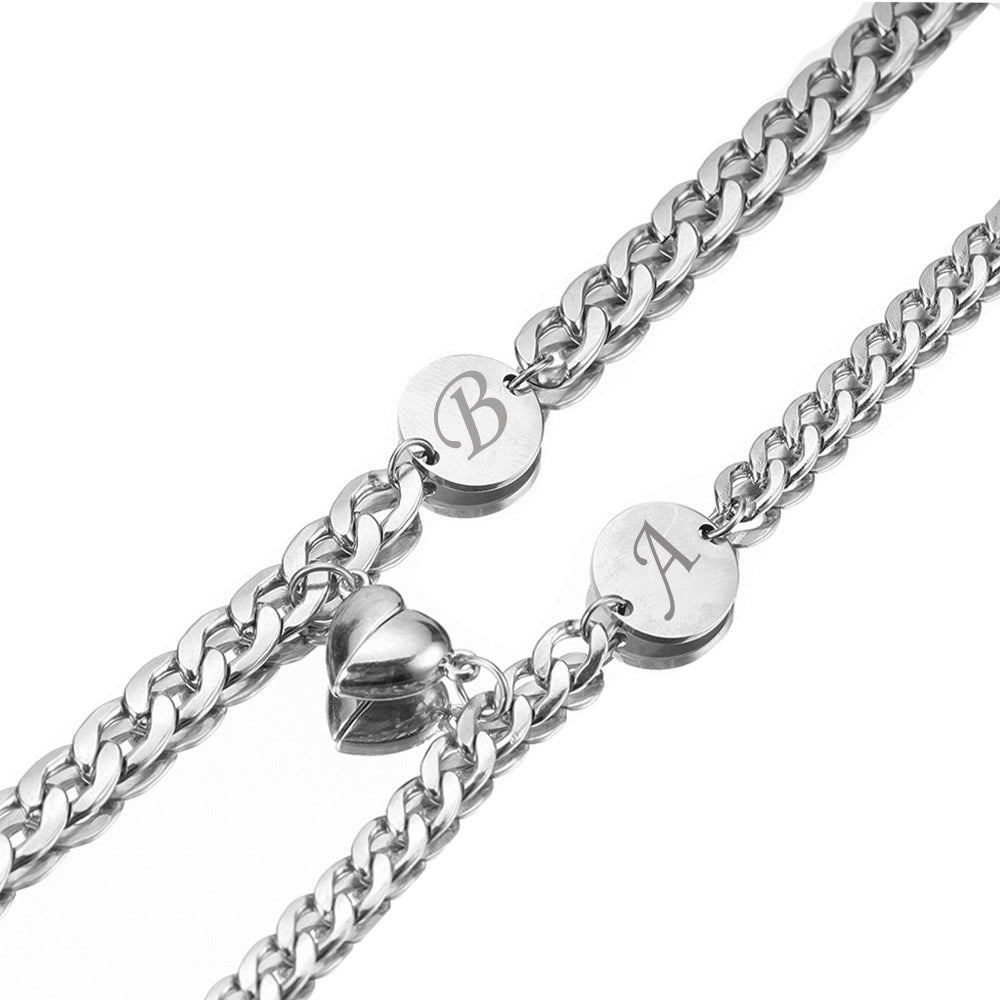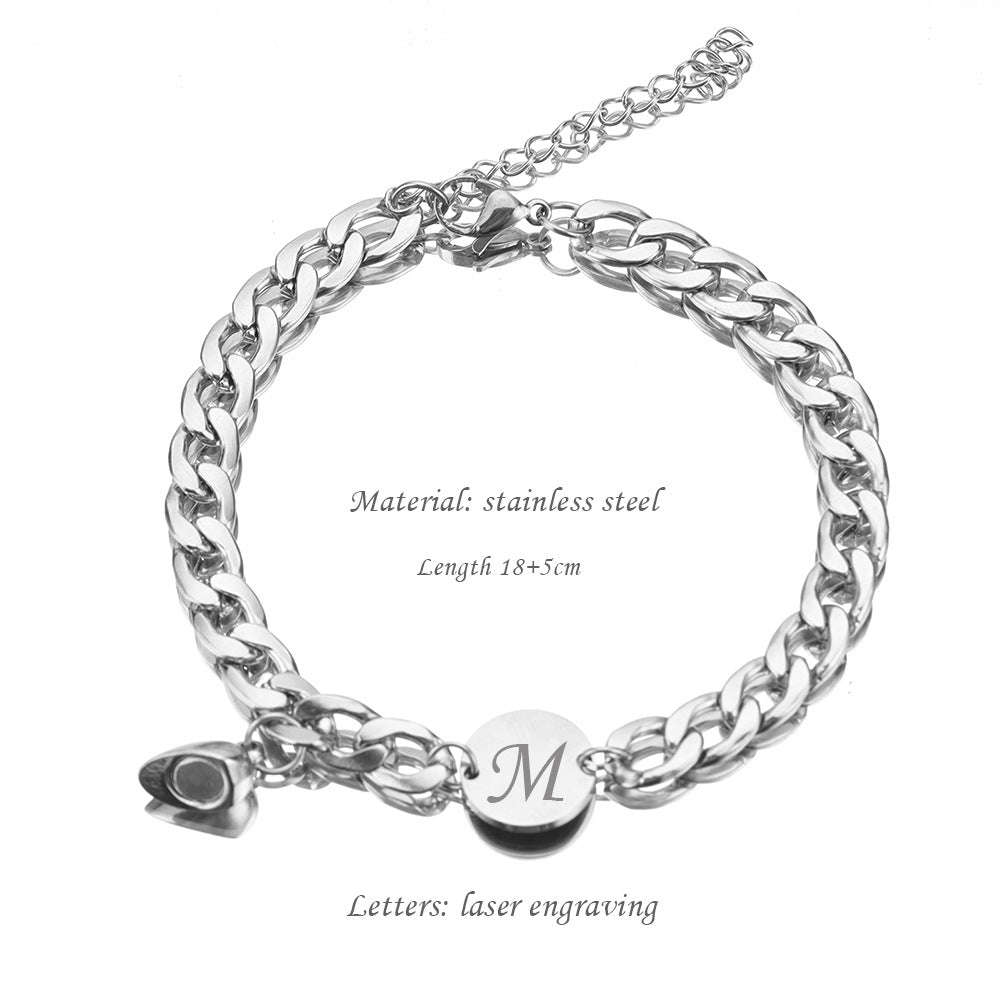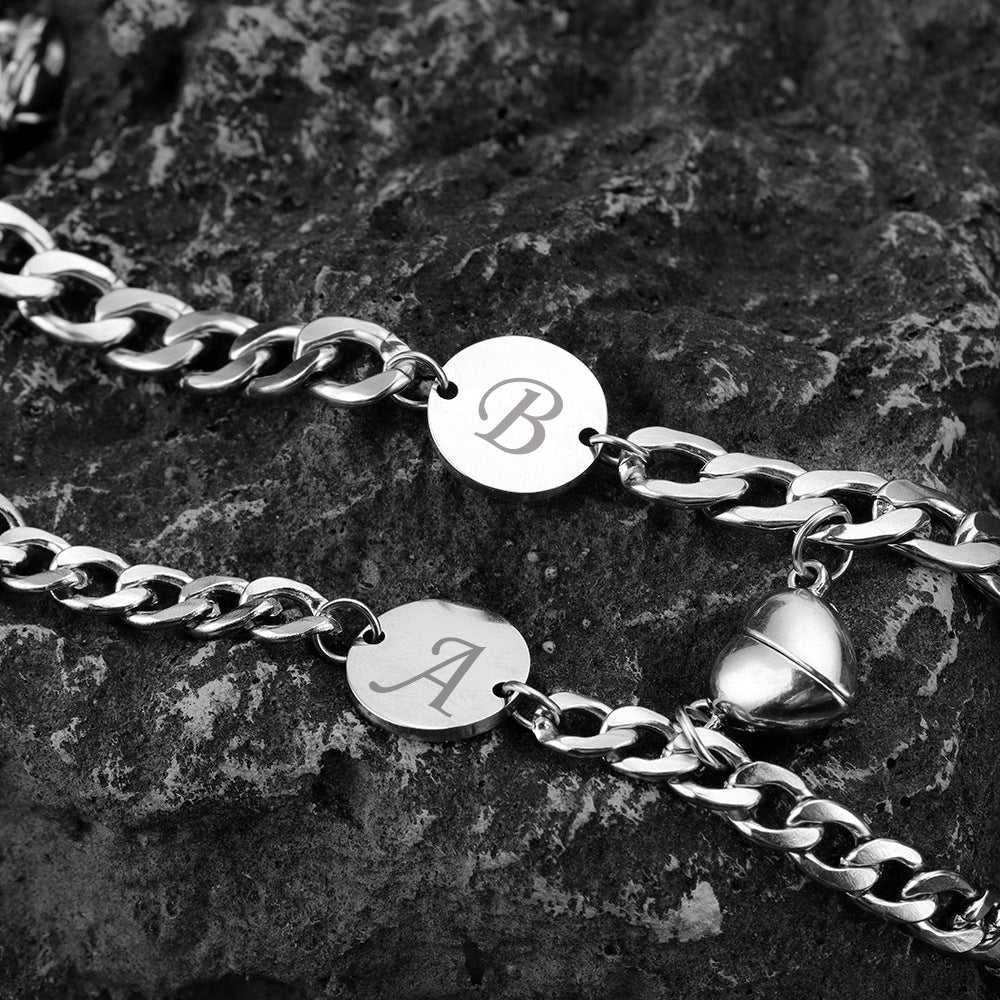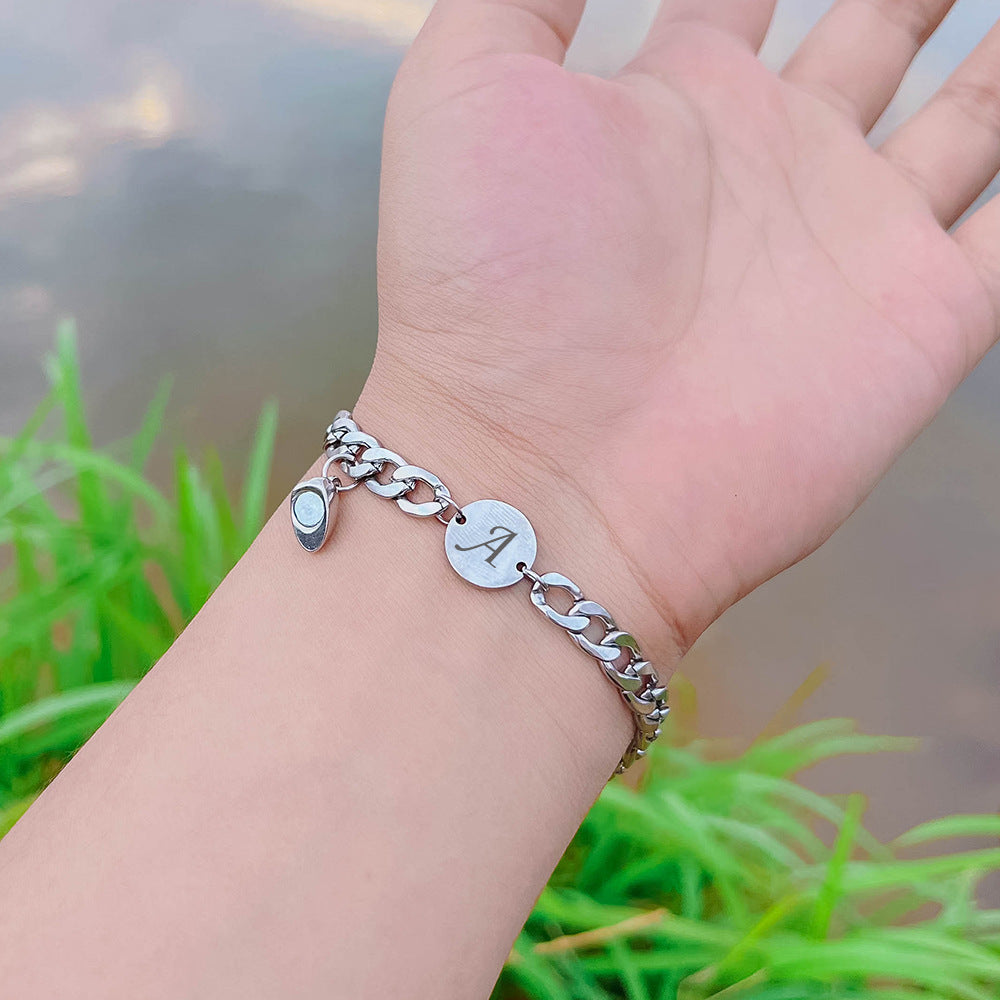 Magnet Love Letter Bracelet
$24.99
Regular price
$49.99
✔ 30-Day Return or Exchange
✔Personalized gifts will take an additional 3-5 days to ship out.
Description
Never let go of your favourite person!

These beautiful bracelets with their small magnets ensure that you can reconnect with your significant other again and again. Simply seek the closeness of your soulmate and let the miracle of attraction happen.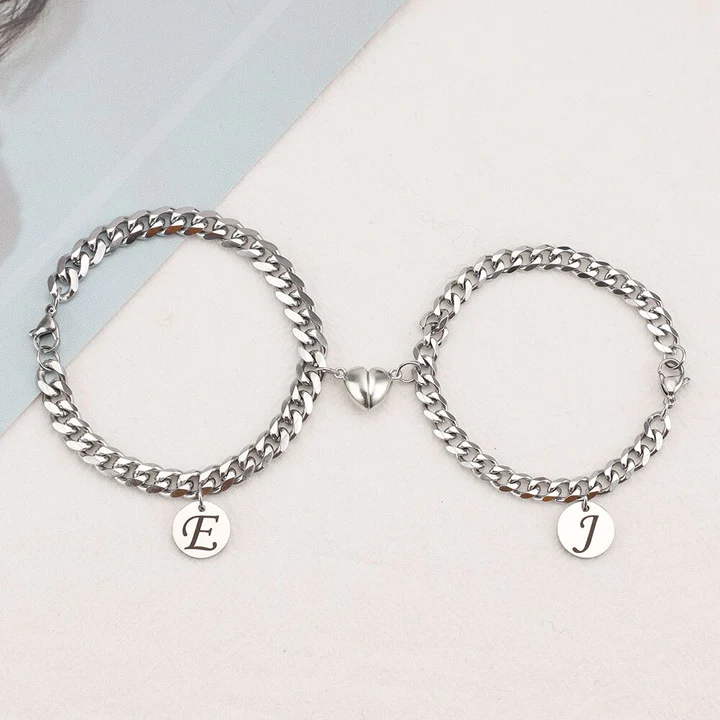 In just 2 steps to your very own personal gift:

Step 1: Enter your desired engraving for the large bracelet (20cm)
Step 2: Enter your desired engraving for small bracelet (18cm)

Each bracelet is laser engraved by us with a lot of love and is absolutely unique. So it makes the perfect gift for you most important person to show your love and appreciation.
The lengths of the bracelet is 20cm and 18cm.
Material: Titanium and 925l stainless steel
Shipping&Return
Shipping policy:Free shipping for orders $59.99Est. 2-5 day processing time and 6-10 day shipping time

Return policy: All eligible items can be returned in its original condition within 30 days of receipt.

Contact us:

Need help? Please contact our email: contact@siciry.com. We will respond within working days.

Please visit our website to know more support details
Care Instructions
General Caring and Cleaning

To minimize exposure to moisture and chemicals that can cause tarnishing and wear, we recommend removing your jewelry before showering, swimming, exercising, or cleaning. When not being worn, it's best to store your jewelry in an airtight container, like a resealable bag, which we will provide within each order, to help prevent exposure to excess moisture.

To clean your jewelry, gently wash it with warm water and use a very soft toothbrush to get into recessed areas. Please completely dry your jewelry afterwards with a soft cloth to ensure no moisture remains.

These simple general tips will help you extend the life of your jewelry pieces. If you need more detailed guidance, we have instructions down below for different types of jewelry. 

18K Gold Plated

Our 18K gold plated pieces are very resistant to tarnishing due to our high quality and thick coating craftsmanship, though in some cases, exposure to excessive moisture and chemicals may still cause them to tarnish. We strongly suggest protecting your gold plated jewelry from interacting with any harsh chemicals such as those found in perfumes, hand sanitizer, soaps, and cleaning products to prolong the lifespan of the coating. 

Always remove your gold plated jewelry before exercising, washing your hands,or showering. 

If you really have to, please apply perfumes, creams and hair care products before wearing your gold plated pieces.To clean your gold plated jewelry, buff gently with a dry cloth.

When not worn, store your piece in a safe, dry place, like a resealable bag, which we will provide with each order.
All of our 18K gold plated jewelry pieces are either premium 925 sterling silver based or titanium based, which means even if the coating wears off, our cores are 100% safe to human skin and will not cause any kinds of allergetic reactions. 

Pure 925 Sterling Silver

It is normal for sterling silver to tarnish over time, especially without the protection of other coatings. Washing your hands while wearing our silver rings.
Magnet Love Letter Bracelet
$24.99
Regular price
$49.99