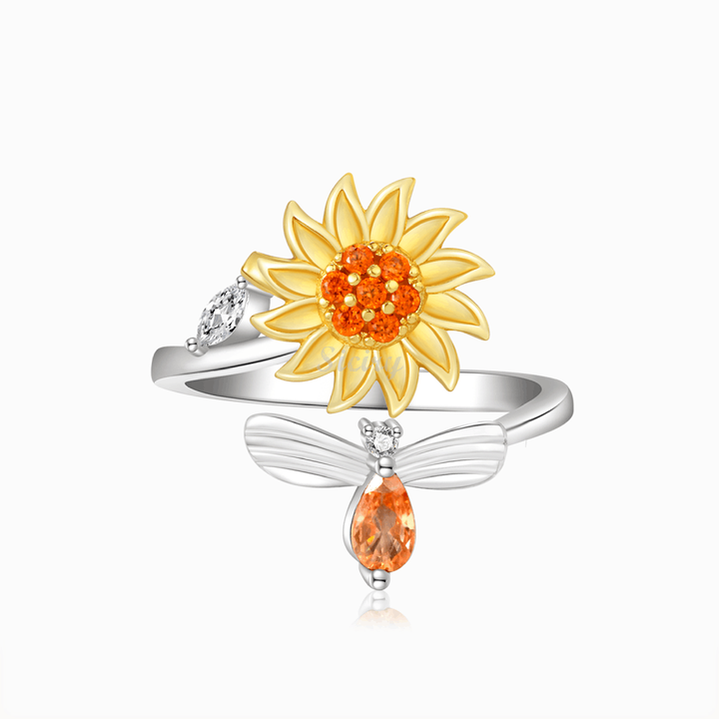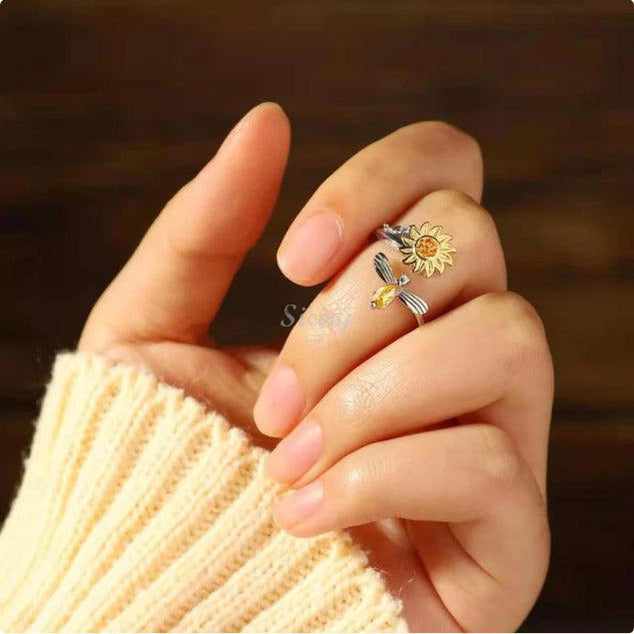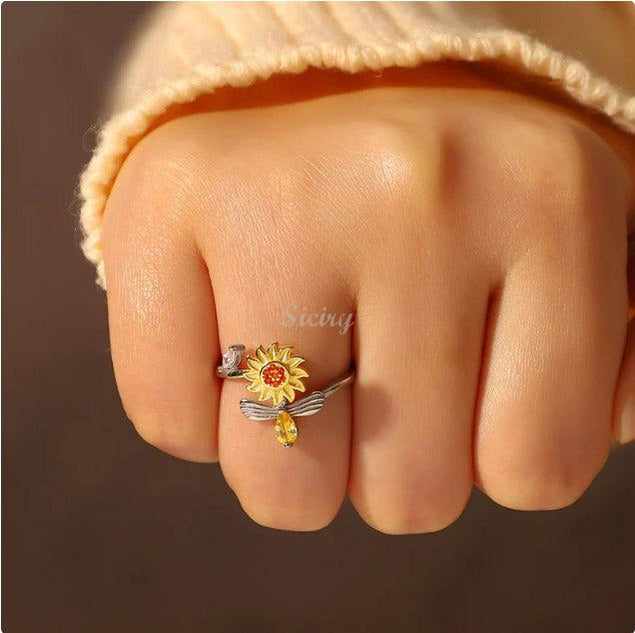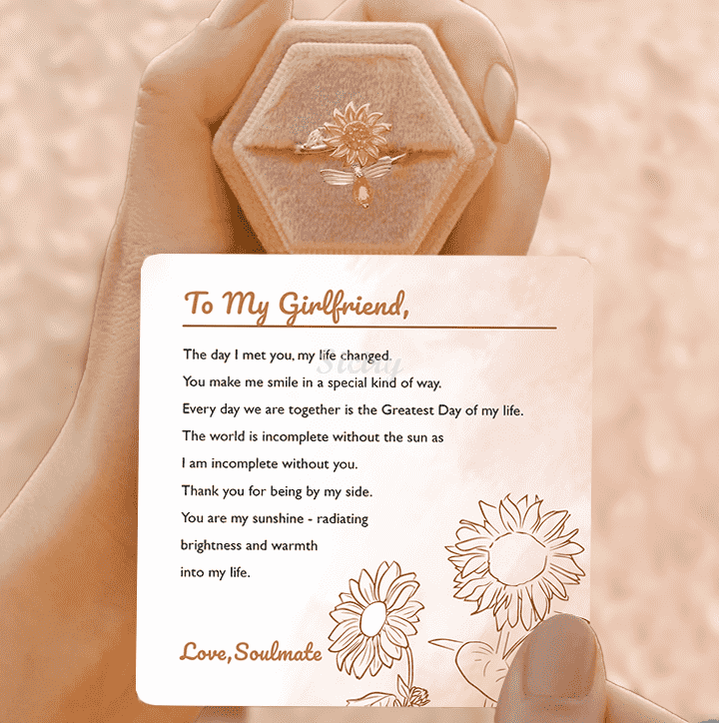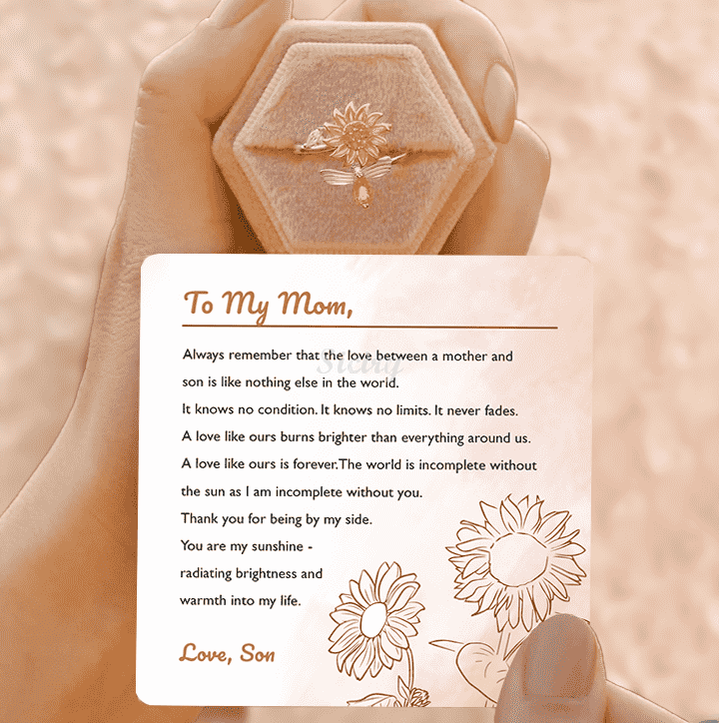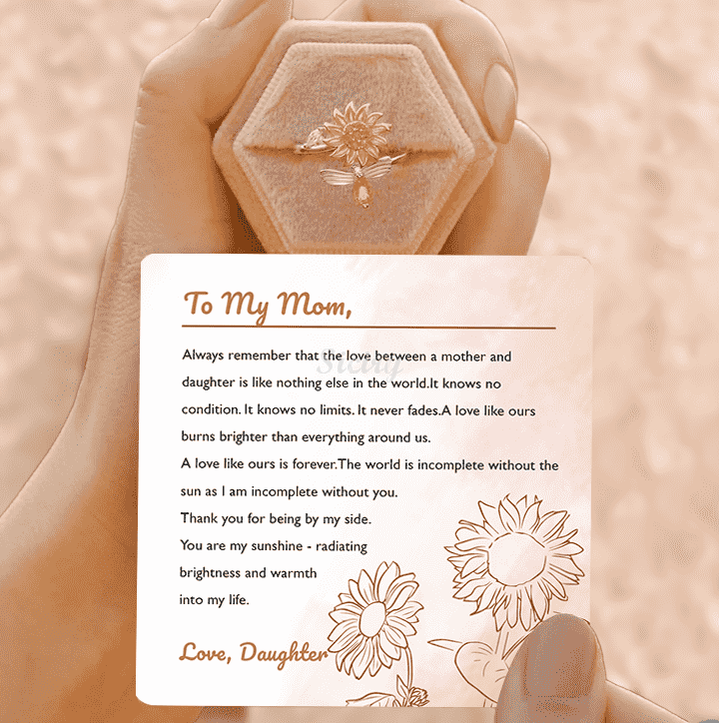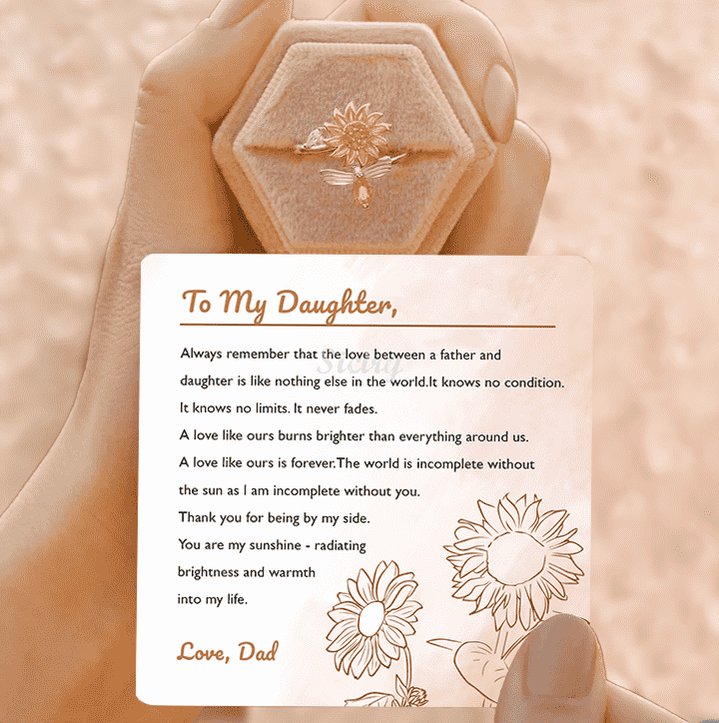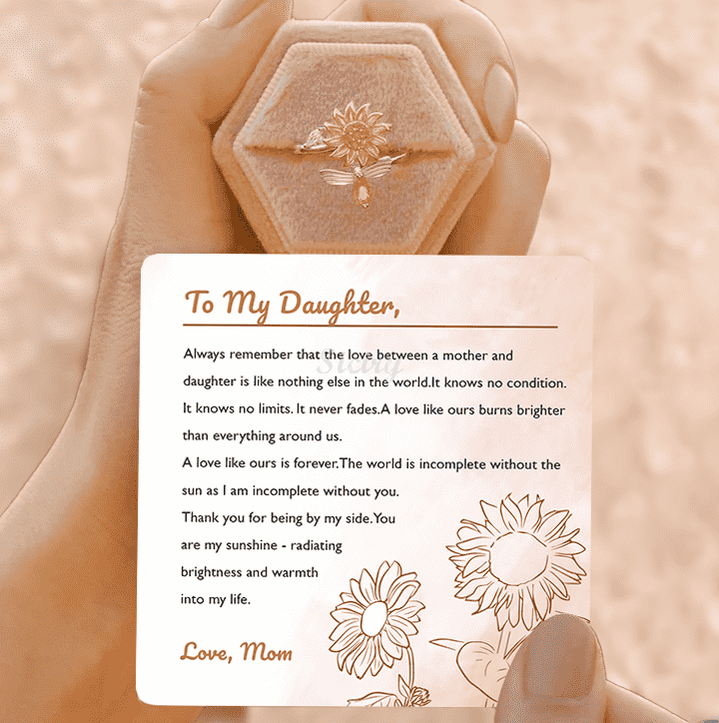 Siciry™ Sunflower Fidget Rings
Message Card:
For Daughter-mom
Delivery

Standard shipping: (7-15 Days)
Express shipping (5-8 Days)

Free Return & Exchange

50% OFF + FREE SHIPPING
Event Perks

Instant 5% cashback upon successful video posting - no waiting for likes!

Stand a chance to receive full cashback based on your video's likes.
Enjoy priority promotion on our official social media, ensuring maximum exposure for your masterpiece!
SUNFLOWER SPINNER RING
This Sunflower Fidget Ring is an Elegant Gift for your Girl/Women👧🏻

A symbol of warmth, joy, and beauty. 🌻

Surprise your daughter with this wonderful ring! 💍
FIDGET RINGS FOR ANXIETY
Sensory ring provides meditative, relaxing, anxiety reducing, calm your nerves and focus effects and gets you through stress with its light spin feature at parties or gatherings.
When you or your friends need to relief stress or get out fidgety mood, this spinner ring for anxiety is a good choice.
Sunflower Jewelry Gift
Anxiety rings spinner women fit to any gift giving occasion: Christmas Gift, Halloween Gift, Wedding Anniversary Gift, Birthday Gift, Mother's Day Gift, Graduation Gift, Valentine's Day Gift, Thanksgiving Day Gift, Cocktail or Party Gift.
*Heartwarming Message Card Included