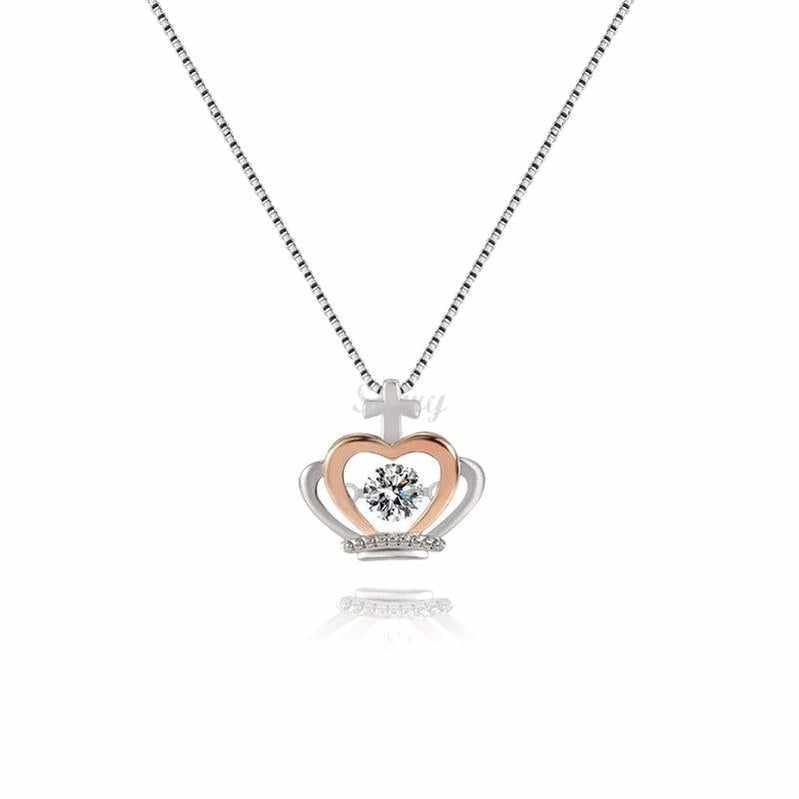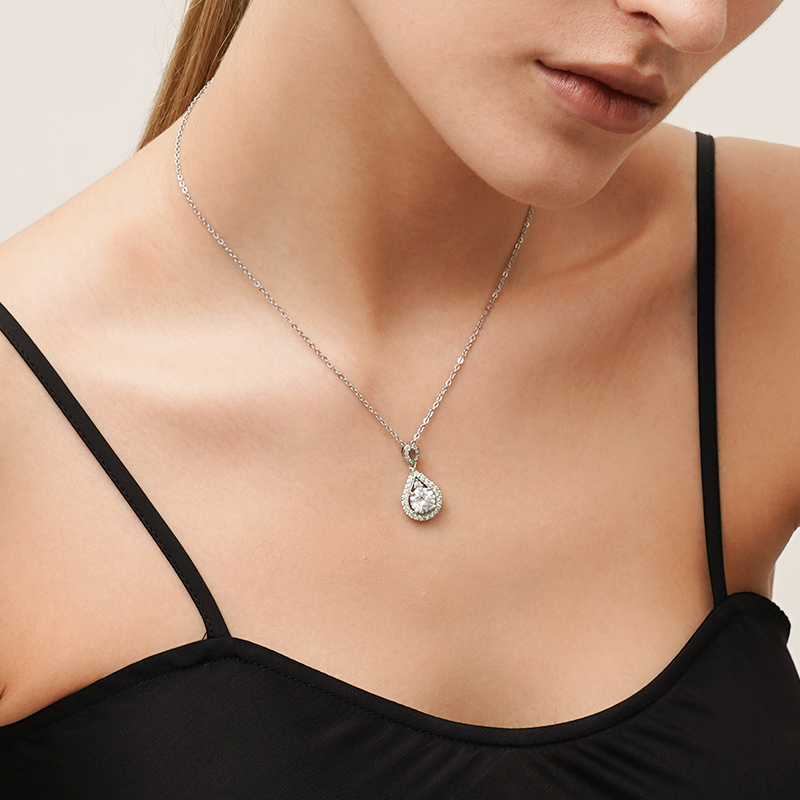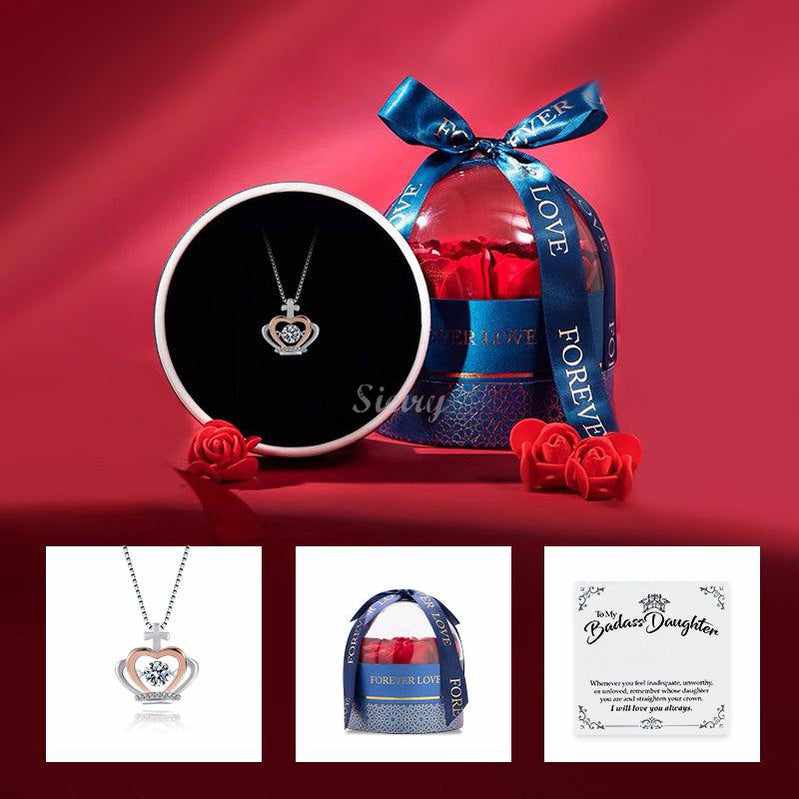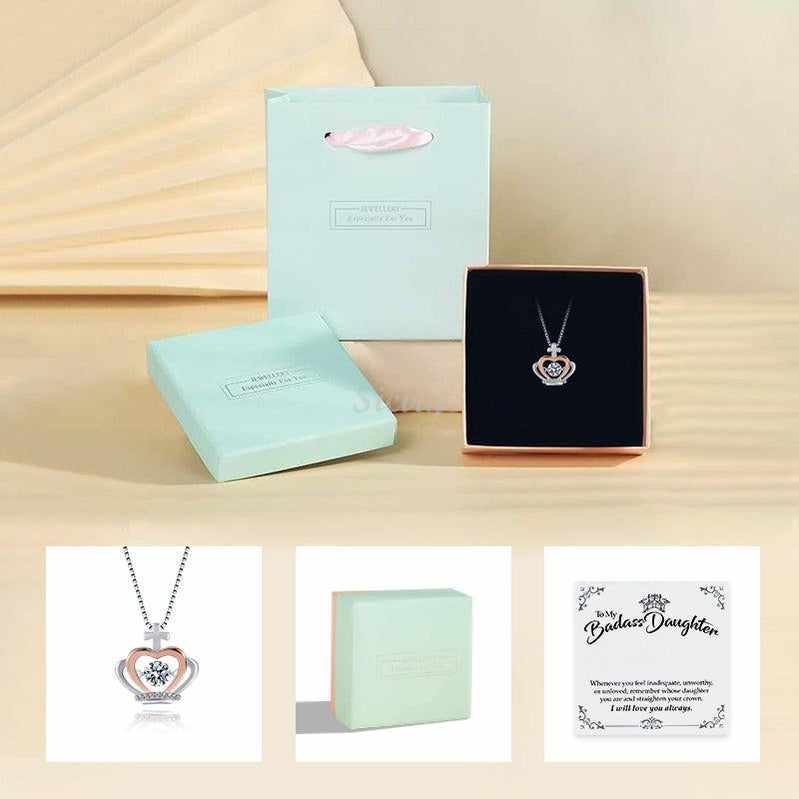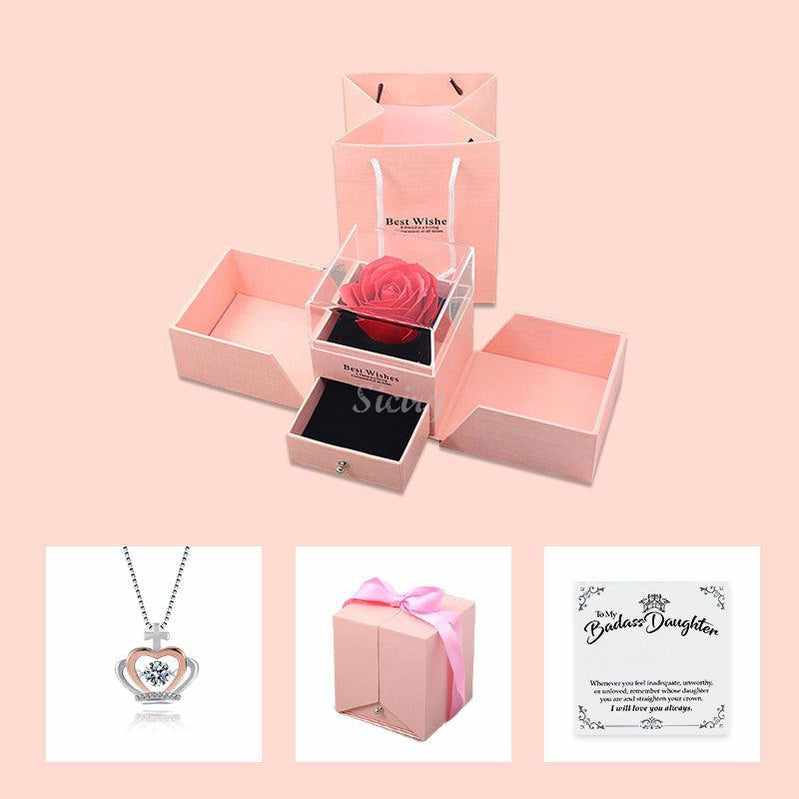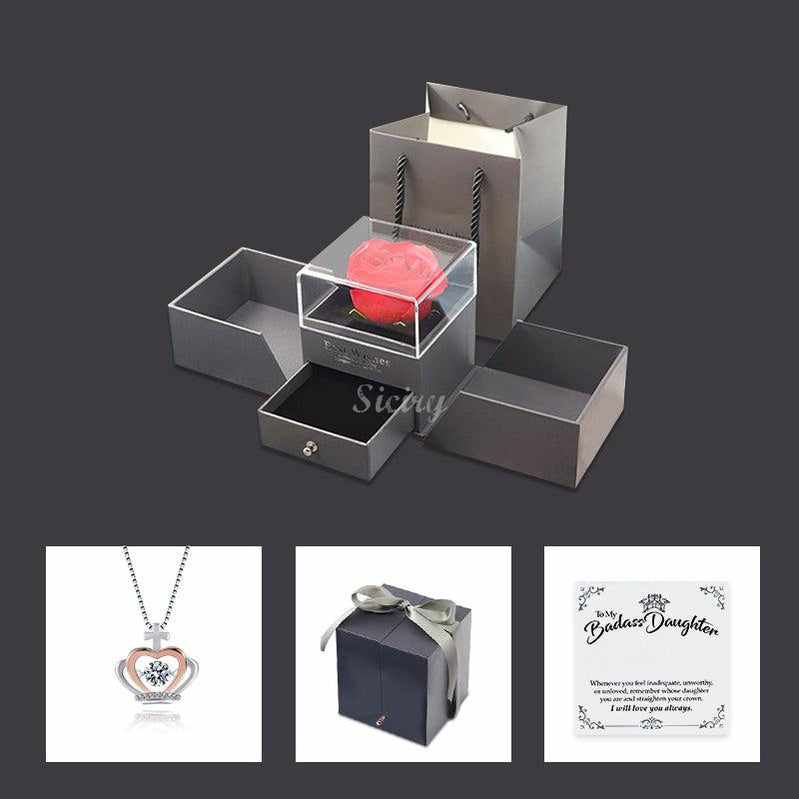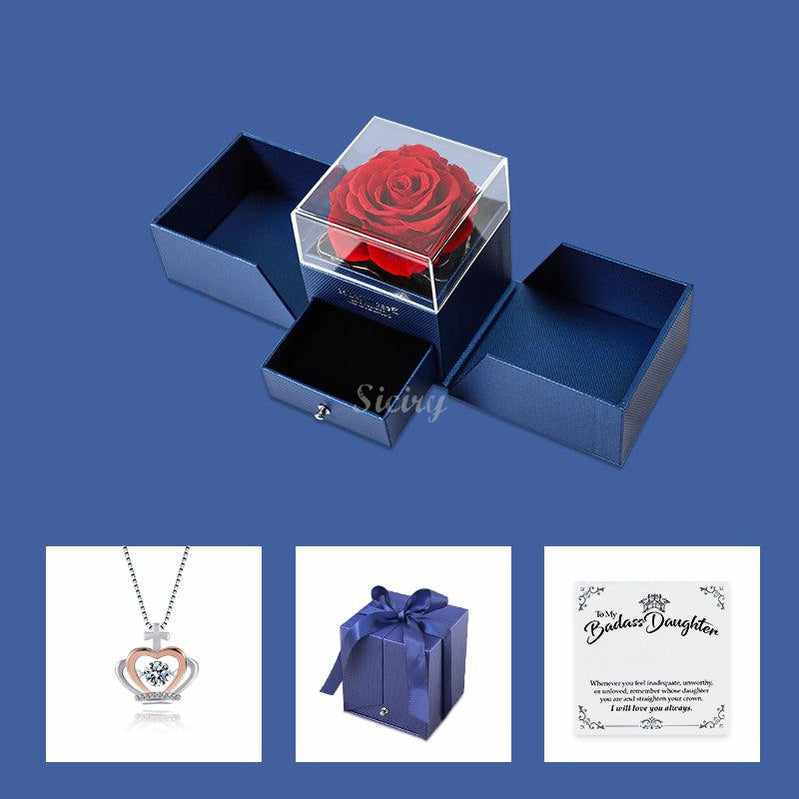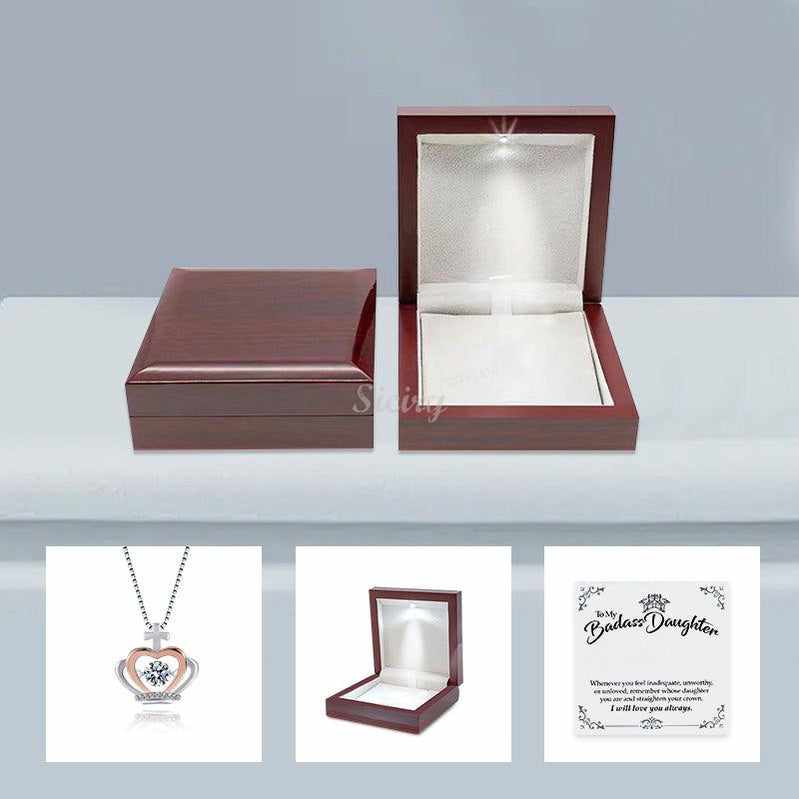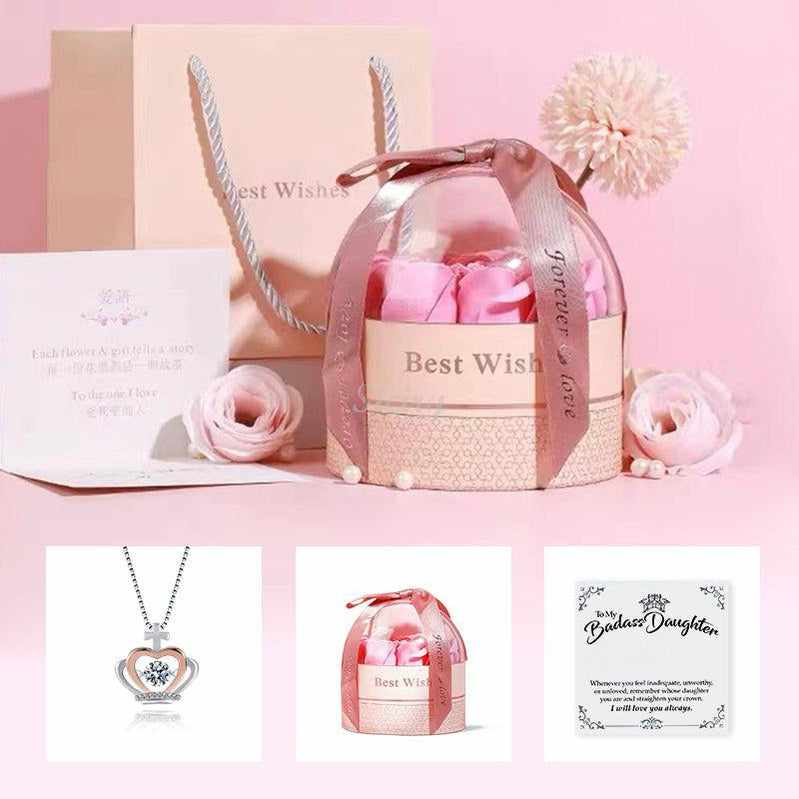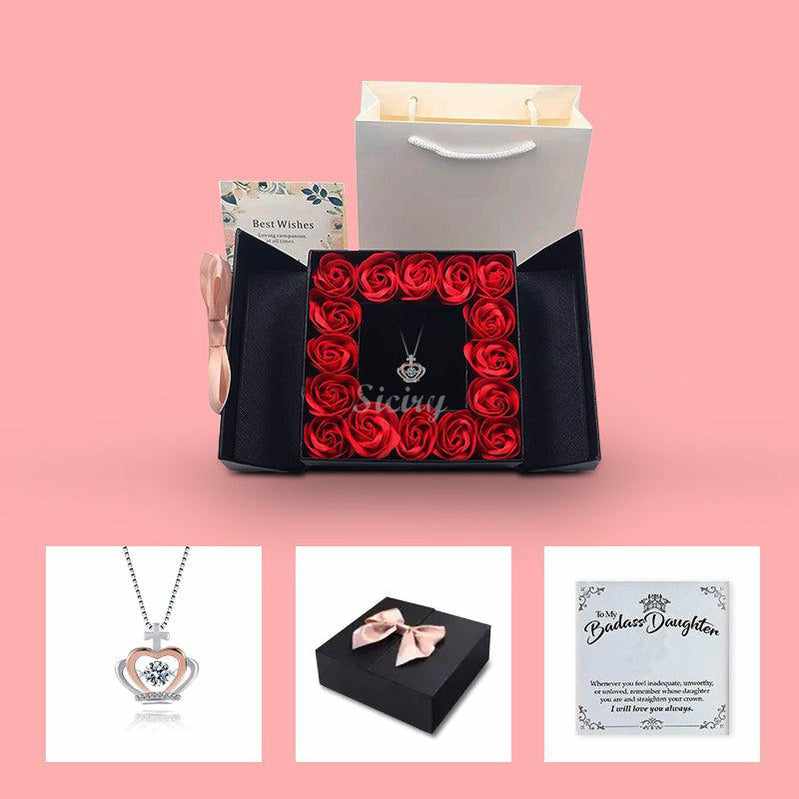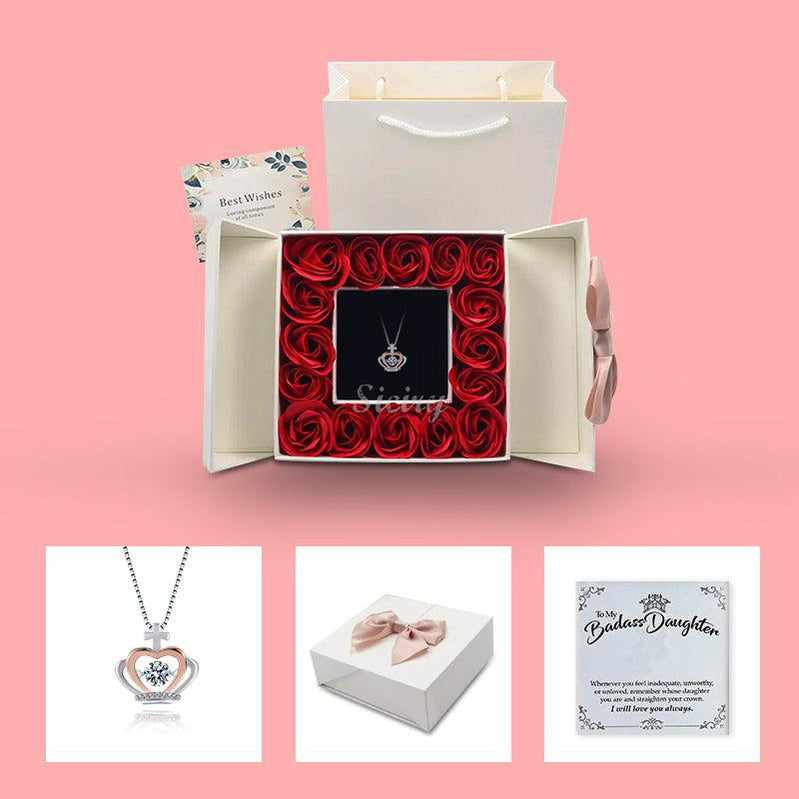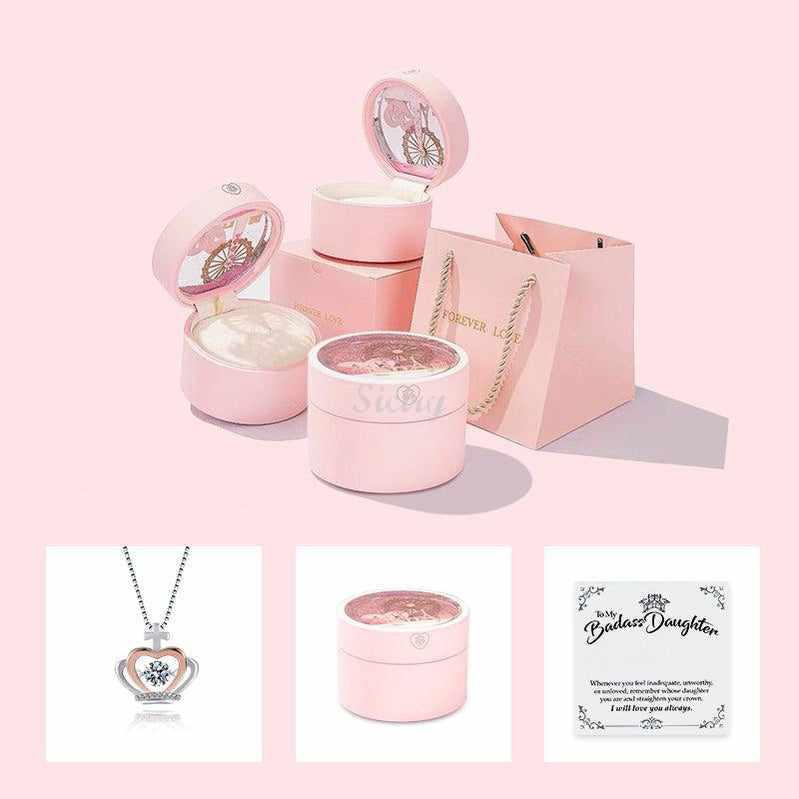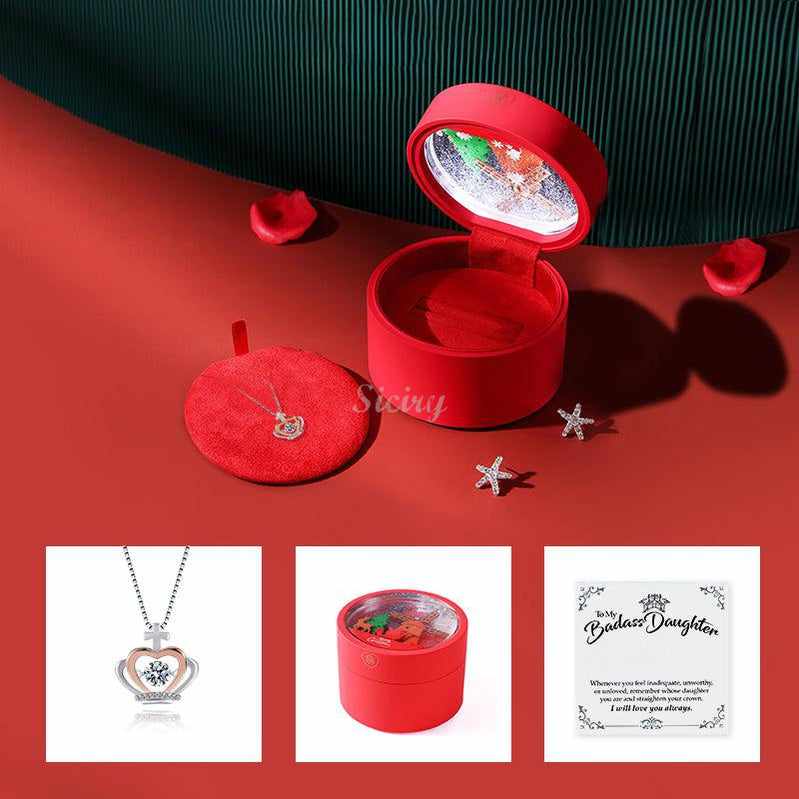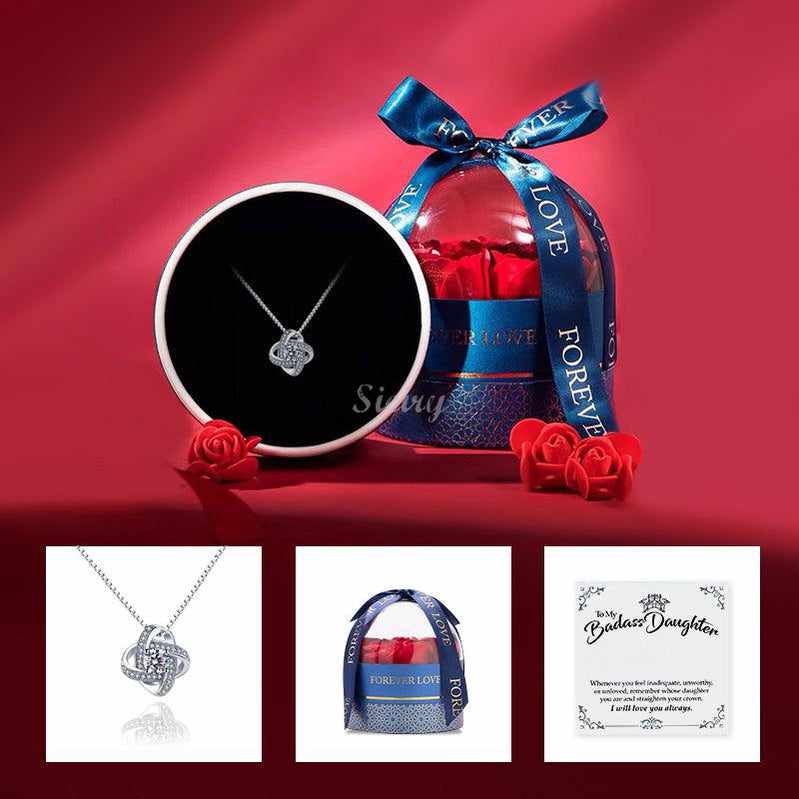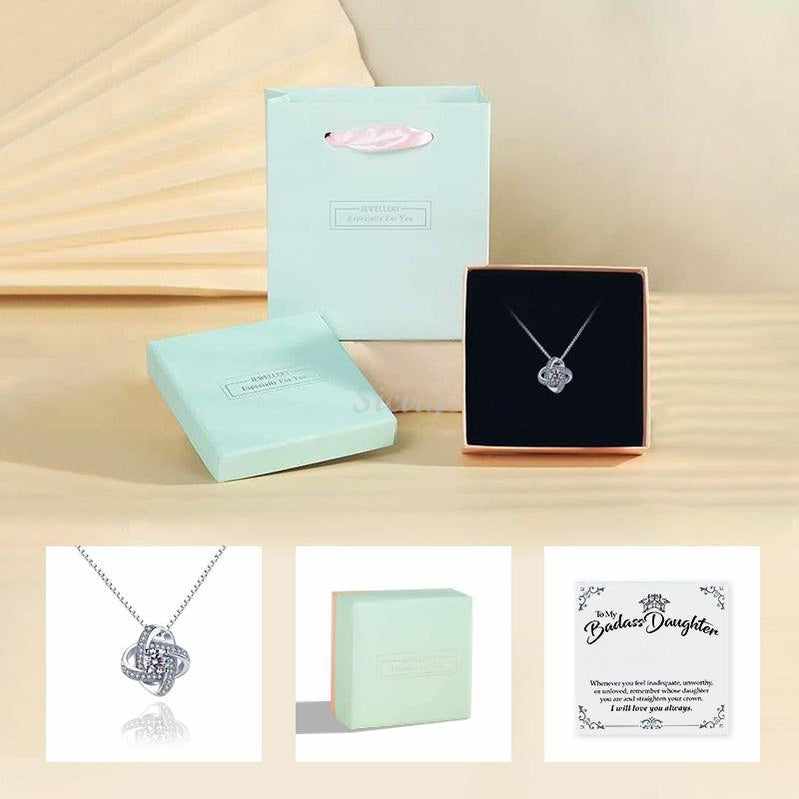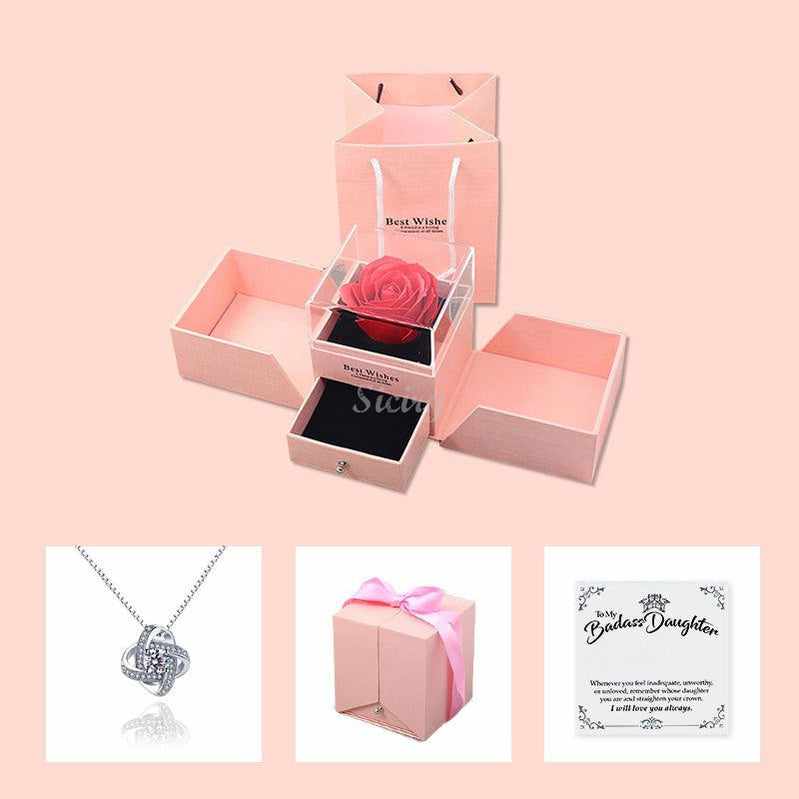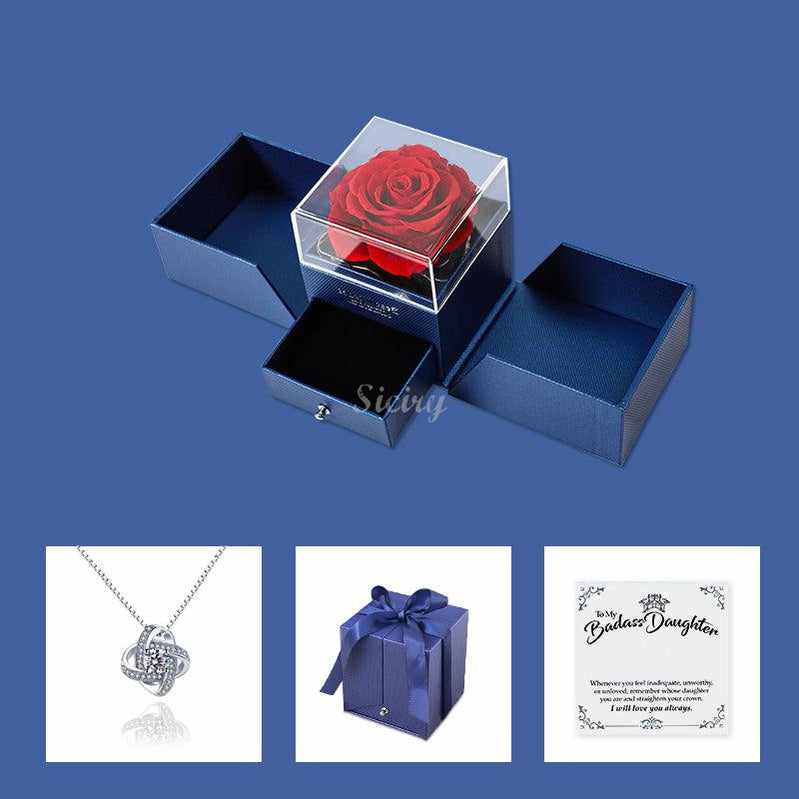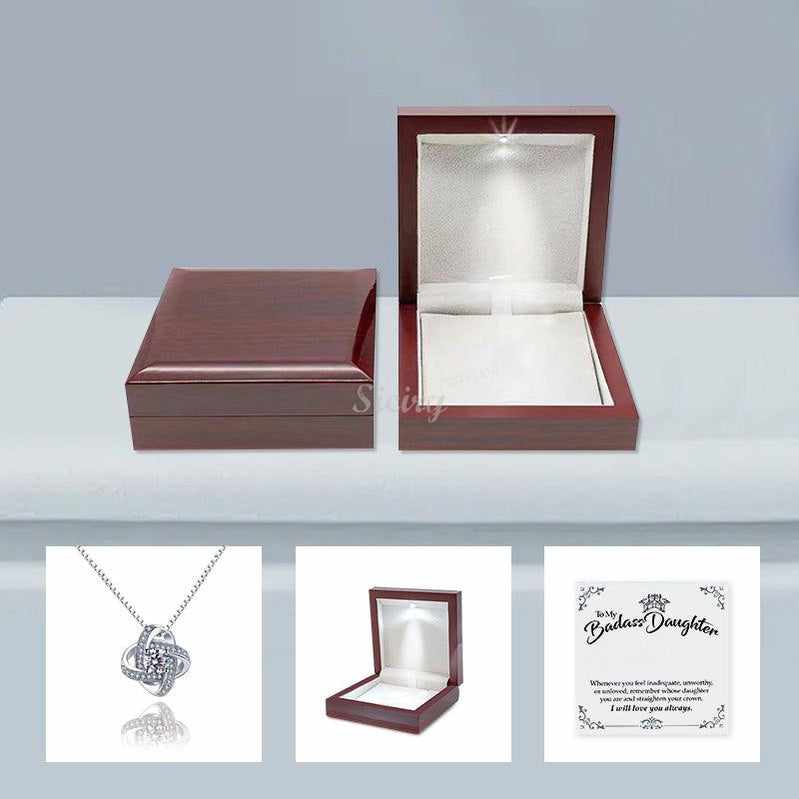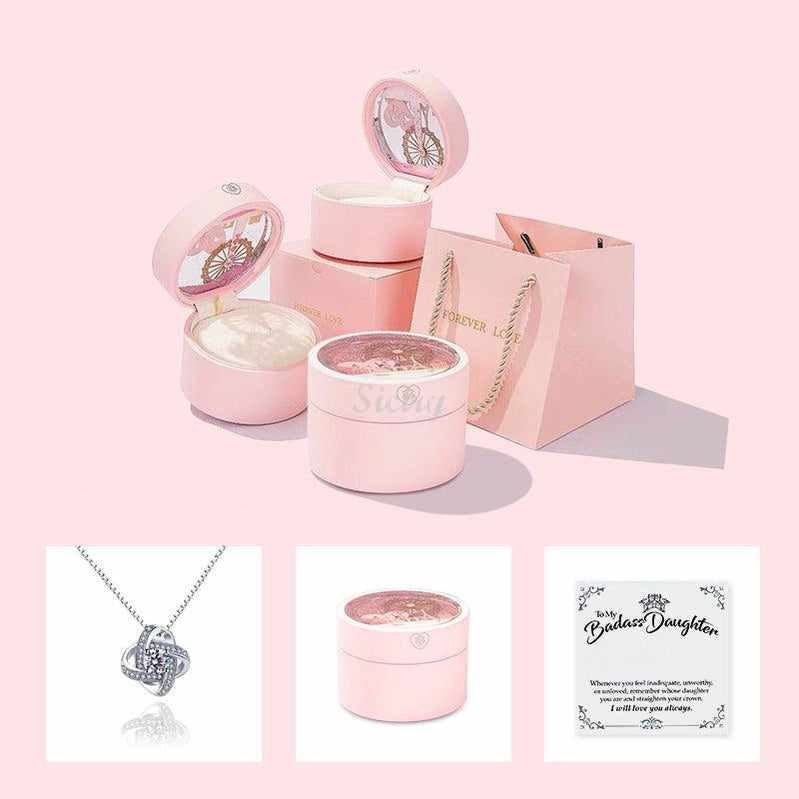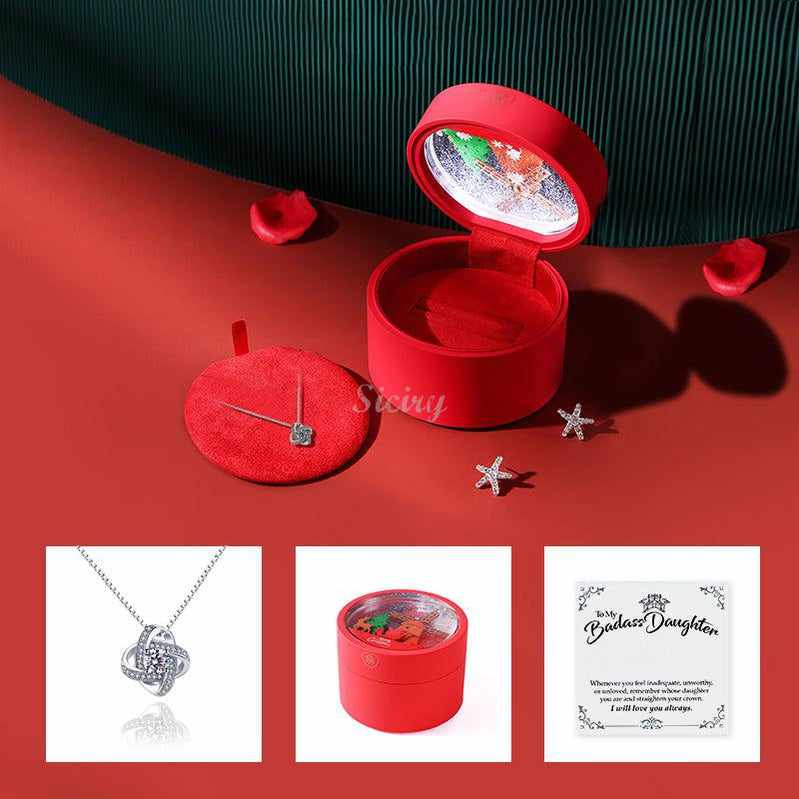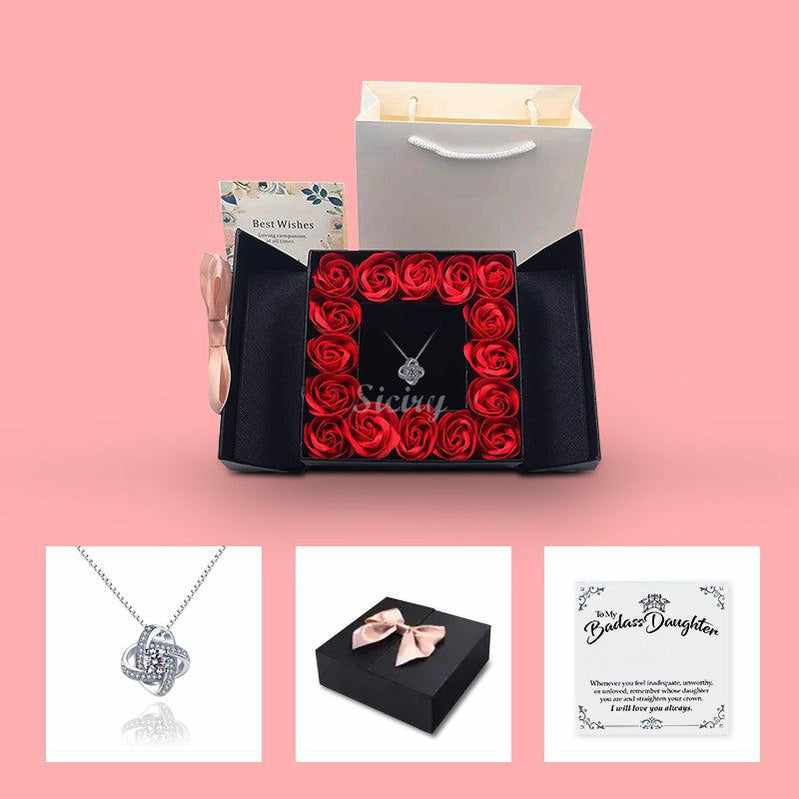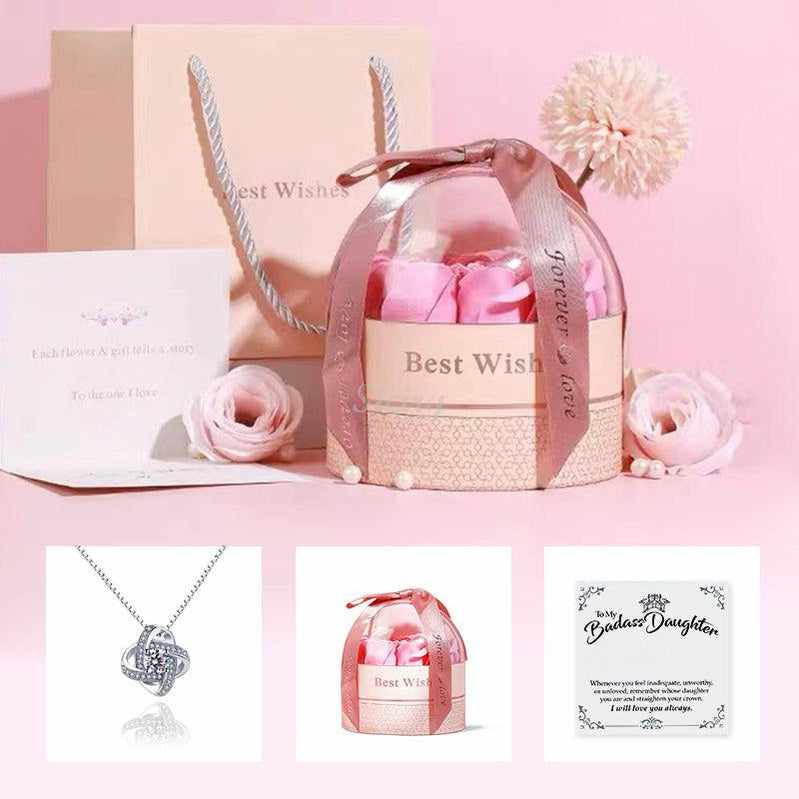 To My Badass Daughter - Luxe Crown Necklace Gift Set
Add Gift Box:
Romance Box(Blue)
Delivery

Standard shipping: (7-15 Days)
Express shipping (5-8 Days)

Free Return & Exchange

50% OFF + FREE SHIPPING
Event Perks

Instant 5% cashback upon successful video posting - no waiting for likes!

Stand a chance to receive full cashback based on your video's likes.
Enjoy priority promotion on our official social media, ensuring maximum exposure for your masterpiece!
Am I still getting my order?
If you placed your order after 12/15, your order might be delayed and it is possible that you might not receive it before 12/23.
Remind your daughter of the BADASS she truly is! This gorgeous gift set celebrates her strength and uniqueness with stunning hypoallergenic crown necklace that she can wear for years to come. The elegant and dainty crown pendant features a glimmering cubic zirconia center crystal so she can shine like a queen!
Exclusive gift-giving small cards.